Fulfilling exclusive desires and enjoying life to the fullest is an art. Because often, unusual wishes cannot be realized because the right contacts are missing or the obligations in everyday life no longer allow any freedom. The agency Freiraummanager can look back on more than 20 years of experience and has built up a global partner network to make small and big dreams come true. Do you have an extraordinary heart desire? Would you like to bring joy to a special person at your side or fulfill a unique dream? Do you want relief from everyday life and annoying tasks in order to finally be able to devote yourself to the beautiful aspects of life? Our Silent Concierge helps you make the seemingly impossible possible.
What is a Silent Concierge?
The term concierge is borrowed from the French language and refers to a contact person for hotel guests with the highest standards in the upscale hotel industry. One of the concierge's tasks is to make the hotel guest's stay as pleasant as possible and to fulfill your wishes with maximum discretion.
The concierge at the hotel knows the best addresses on site and knows how to open doors that otherwise remain closed. Whether it's when the hotel guest wants to reserve a table in the best restaurant in the city, wants to enter exclusive clubs or it's about an attractive accompaniment for the evening – and beyond.
He knows the best barbers, the most talented tailors, the most reliable chauffeurs and knows at all times where trendy events, parties and concerts take place. But the concierge also takes care of everyday things to give the upscale clientele the most valuable thing: time!
Silent Concierge of the Alibi Agency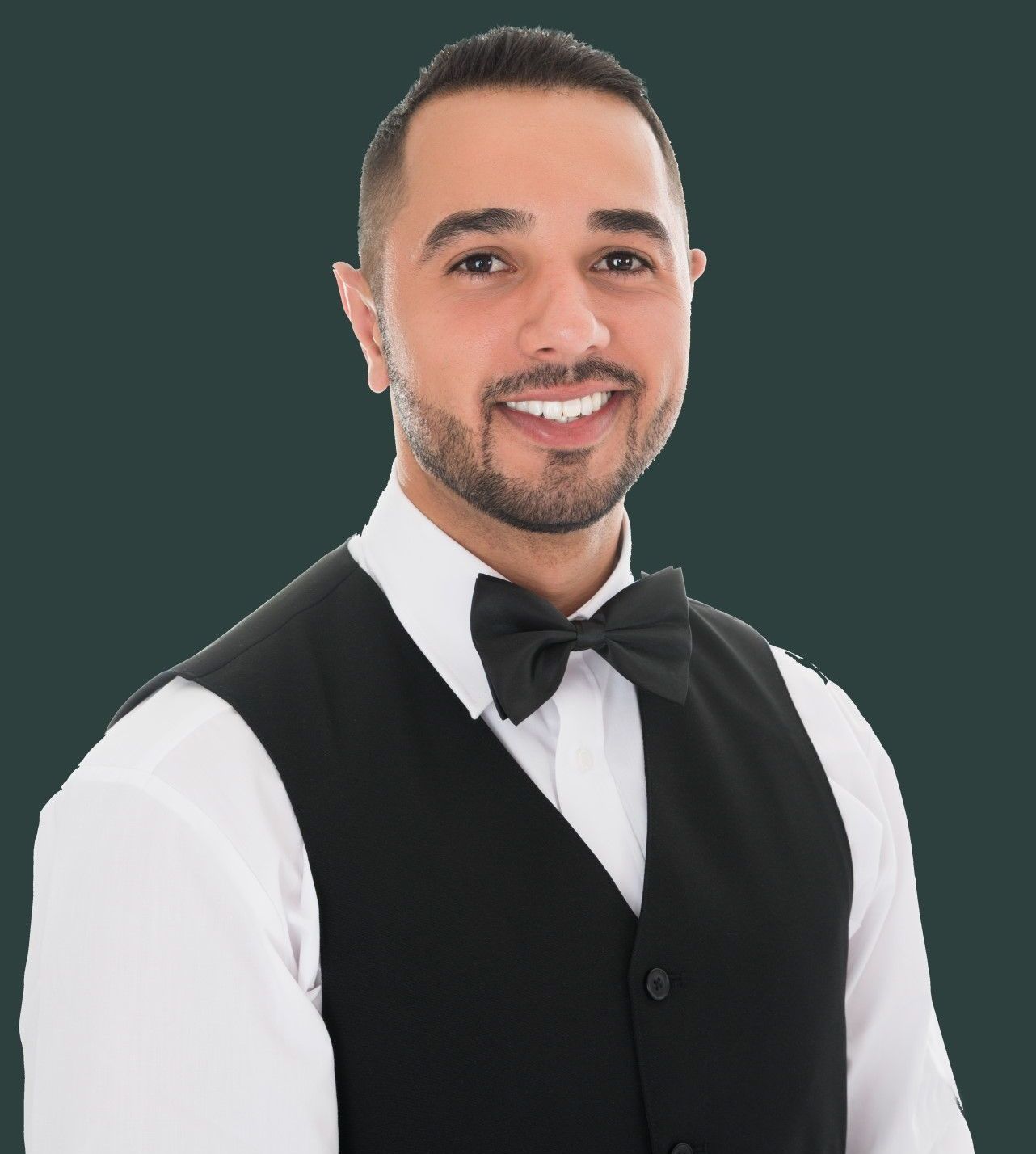 The service and alibi agency Freiraummanager offers the service "Silent Concierge" in Switzerland as well as in Austria, Germany and in many metropolises worldwide in order to make life more beautiful and to make wishes come true.
Just like the hotel concierge, the Silent Concierge of the service agency Freiraummanager is of course also characterized by absolute secrecy. The difference between the hotel concierge and the Freiraummanager Silent Concierge can be seen in the fact that the services of the hotel concierge can only be used during the stay at the First Class Hotel.
The Silent Concierge of the agency Freiraummanager is your very personal lifestyle assistant, who works for you whenever you wish. From anywhere in the world, you can hire your personal Silent Concierge for almost any place around the globe where you want the personal service of our concierge.
Your personal lifestyle assistant is available 24 hours a day, 365 days a year. You are at the right address with absolutely every request. There is really nothing our Silent Concierge – of course in the legal framework – can't do for you.
Which clientele books our Silent Concierge service?
Until a few years ago, it was mostly top managers and wealthy businessmen who used the services of a silent concierge to access exclusive events, restaurants and services, or to book discreet accompaniment for events, business lunches and business trips.
This has changed. Today, more and more people are plagued by a stressful everyday life, with little time left for family, friends and the beautiful things of life. Career and private life commitments, administrative procedures, complex organisational tasks are increasing, while leisure time is becoming less and less.
Clients often turn to our agency in despair because they increasingly feel the flood of tasks in everyday life as a burden, feel burned out or even suffer from burnout and want to pull the emergency brake.
Burnout is by no means a phenomenon that affects only top managers or executives. More and more often, it also catches clerks, ordinary employees, the self-employed and even housewives. Burnout syndrome can affect anyone when stress and recovery are no longer in a healthy relationship. To prevent or escape burnout, only one thing helps: turn back a gear!
A personal assistant is a valuable relief in everyday life, so that the client can finally breathe again and enjoy precious leisure time to the fullest.
The Silent Concierge takes over annoying activities and takes away the lifestyle management of our clients. As a personal assistant with outstanding organisational talent, the Agency's Personal Assistance Service helps the agency Freiraummanager to give more time and a happier life.
Silent Concierge Services
As an experienced service agency that has been operating for more than 20 years, we know the needs of our customers. These are as diverse and individual as our clientele itself. Below we give you a small insight into which services personnel assistant and concierge of the Swiss Freiraummanager fulfil.
Personal Assistance & Lifestyle Management in Everyday Life
The personal assistant is adept at taking on particularly annoying activities in everyday life and thus creating space. Clients who book a personal assistant want to hand over organizational matters, which are, individually speaking, often small things. However, they often accumulate at the same time, pile up and thus bind a lot of time. But often it's just a matter of delegating tasks that you don't want.
These are typical examples that the Lifestyle Assistant takes care of:
Organize bicycle repair
Bringing cars over the TÜV
Dispelmification of basement or attic
Order repairs around the house
Let the garden be brought to the fore
Select promotional gifts and gifts for employees
But even when it comes to organizing a barbecue party, a birthday party or a raucous New Year's Eve fete, the personal lifestyle assistant proves his professional organizational talent. From the selection of a suitable location to the commissioning of the catering, the compilation of the menu and the selection of drinks, to the creation of the guest list and the sending of invitations, the personal assistant takes care of all upcoming tasks professionally and reliably.
The Silent Concierge is primarily assigned to handle personal matters. Here are a few examples:
Put together stylish furnishings for the house
Prepare the holiday home for your holiday
Organize a trip abroad or a trip around the world & complete all the formalities
Commission and control maintenance work of the yacht
In addition, almost all tasks can be delegated to the assistant or concierge, which occur in everyday life or in connection with special events. This includes, for example, going to the dog hairdresser, obtaining gifts and flowers, online research and shopping services, as well as selling furniture.
Silent Concierge for the special: Gifts that not everyone will find
Would you like to surprise someone with a special gift? Is it meant to be something that is absolutely extraordinary? But you don't have the time and a sparkling idea? Our Silent Concierge has an inexhaustible wealth of ideas and, as an experienced lifestyle manager, excels at knowing unique manufactories and international shops and suppliers of exclusive things.
The Silent Concierge moves routinely in social life and masterfully knows how to fulfill individual wishes and the highest demands. Whether haute couture fashion, exclusive jewelry, high-end cosmetics, luxurious perfume, posh car brands, dreamlike destinations or whatever – you set the frame and the budget. Our Silent Concierge takes care of everything else.
Are you looking for a discreet solution to have a gift paid for and delivered to your lover? As part of our services, we also offer "Anonymous Payment" and "Private Courier".
Tickets, events and restaurant bookings by Silent Concierge
We do not promise you too much: As an experienced and globally active service agency, we have a gigantic network of partners. Our team consists of professional experts who are globally well-connected and can open doors that would otherwise remain closed.
Are you dreaming of an exclusive restaurant visit to a Nobel restaurant, even though it has been impossible for you to reserve one of the coveted and often booked tables for months? Assign our Silent Concierge to make the desired table reservation. In the vast majority of cases, our expert succeeds thanks to his excellent contacts, which is apparently impossible.
Would you like to attend an event, concert or gala event, but the tickets have been sold out for a long time? Is it your heart's desire to walk the red carpet like a real celebrity in a thunderstorm of lightning, but you have been denied the wish so far? Contact us to make your wish come true. Almost always our Silent Concierges manage to organize sold-out tickets and VIP passes for closed companies, to which otherwise only celebrities are invited.
Of course, our Silent Concierges and Network Partners are also available as door openers if you want access to exclusive events and clubs where admission is not possible without vitamin B. Our partners and service providers are also happy to help you if you want an exclusive VIP Club membership in the hottest clubs in the metropolises.
Exclusive trips to the world's hottest hotspots
For countless people, travelling is an indispensable part of a happy and fulfilling life. Wouldn't it always be the stressful travel planning, the compile of spectacular itineraries, the completing of the travel formalities and the packing of the holiday suitcases.
Would you like to enjoy a relaxing journey without having to deal with all the preparations in advance? Why not simply hire one of our travel-savvy specialists who know the most beautiful hotspots and vibrant metropolises worldwide and organize an individual trip for you that others only dream of?
The Freiraummanager travel experts …
Choose the most beautiful destinations and hotels for you.
Check in on a dream cruise ship.
Book your travel accommodation and take care of arrival and departure.
Get your rental car and a luxury yacht at the holiday destination.
Compile your travel documents and map material.
Organize sightseeing tours to suit your interests.
Plan day trips and put together your program for leisure activities.
Take care of the selection of the best restaurants and table reservations.
Help you pack the suitcases.
And ensure that your luggage is brought to the airport.
Do you also want the Silent Concierge Service during the trip? Book your personal assistant so you don't have to worry about anything on holiday.
Attractive accompaniment for events, business trips & holidays of all kinds
The right accompaniment is not always at your side for a special occasion. Are you invited to a business lunch? Are you attending an event? But you lack an attractive accompaniment? Is a business trip or a private holiday imminent, but you don't want to travel alone?
Use our Silent Concierge to find a charming lady or an attractive gentleman. It goes without saying that our concierge is completely secretive and discreet in order to select a pleasant companion who knows how to move professionally and safely in an upscale social setting.
Silent Concierge of the Agency Freiraummanager: Discreet services of experts
The absolute satisfaction of our clients is our goal. Every employee and partner of the Agency Freiraummanager is an experienced expert in his field. As professional service providers, we guarantee individual and discreet services in order to fully meet the high demands of our agency clients.
Do you have an extraordinary wish? An unfulfilled dream? Do you need a solution for a special situation? Are you looking for a personal assistant? Would you like to hire a Silent Concierge? Contact us – we will take care of your request discreetly. We are available 24 hours a day via email, phone and WhatsApp.