Pretend absence
9. February 2021
There are occasionally situations in life, when you are desperately looking for an excuse or need an alibi to avoid an unpleasant affair, to keep a secret for yourself, or to finally fulfill a long-cherished dream. In such cases, a bespoke alibi is a helpful solution. Especially when the suspicious partner, the jealous partner, another person or special circumstances converge their own freedom. If you are in a predicament or need a custom-made alibi, we as an alibi agency Freiraummanager create a way out for you – through a waterproof alibi.
Creating freedom through waterproof alibi!
If we talk about an alibi, we are of course referring to an alibi that is supposed to create a freedom in the private sector, sometimes also in the professional sphere, which is otherwise not possible. What sounds so succinctly like an excuse is usually much more than just a good excuse. A hard-hitting alibi can be a real liberation blow! Because you gain valuable freedom to finally be able to do what you have longed for a long time.
The reasons why a custom-made alibi is often the only way to finally break free from shackles or to fulfill a longing dream are as different as the people themselves.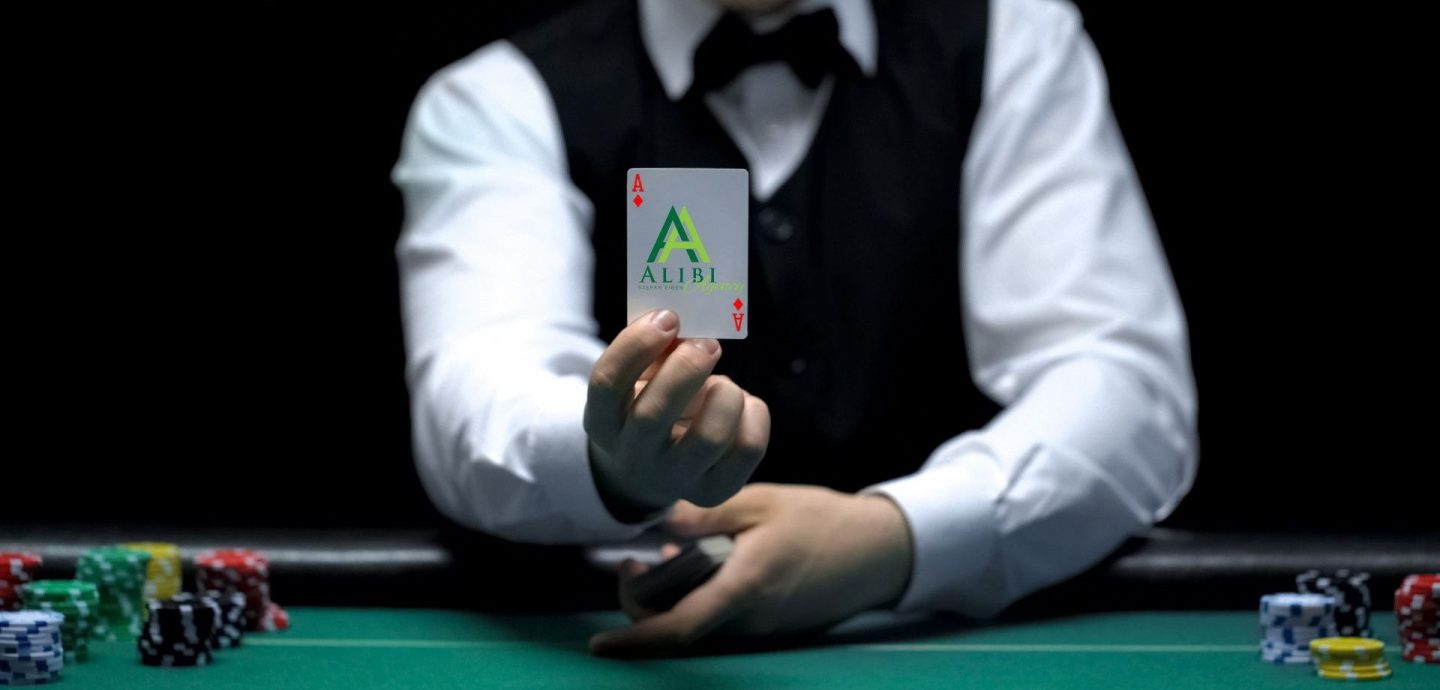 Behind the desire for an alibi is often pure desperation
With over 20 years of experience as an alibi agency, we have met countless people with a wide range of needs for more freedom. Sometimes it's about enjoying a break from everyday life on your own, sometimes it's about hiding a side step. This sounds reprehensible to some people at first.
But those who commission the alibi agency Freiraum as an alibi are not among the ruthless strangers who do not appreciate the love of their partner or their partner.
In most cases, there is much more behind a booking by the Freiraummanager- often behind the desire for a custom-made alibi lies a person who is looking for a way out for a predicament. And often in the work for our clients we encounter dramatic strokes of fate.
For example, a client wrote us these moving lines:
" My husband's health is confined to bed and so my whole day revolves around care. Your solution allowed me to give myself some time to myself without having to justify it. This gave me new strength, which in the end also helps my husband again."
This example clearly shows how exhausting special living conditions are and how helpful small time-outs are in order to be able to recharge the energy reserves.
Secret contact with one's own child – not possible without an alibi
To give you another example of why people are looking for a bespoke alibi: Very often men in particular turn to the Swiss alibi agency Freiraummanager for help because they are in a partnership, but the new partner cannot accept the interaction with the child from a previous relationship.
For outsiders, it seems only logical to advice in such a case to separate from the partner. But those who deal with the fears, needs and feelings of those affected will realize that a decision between the new partnership and the "old" family is almost impossible to humane.
Men in such a tricky situation are in a seemingly hopeless emergency. On the one hand, they do not want to jeopardize the new partnership, on the other hand they do not want to give up contact with their own child. In such a case, the bespoke alibi serves as an emergency lie in order not to hurt the partner and still maintain the family ties to the child.
With more than twenty years of experience as a professional alibi, we regularly support fathers in such a predicament in not having to choose between partnership and child. As an alibi agency, we create individual, needs-oriented and workable solutions for our customers – at short notice and also permanently.
The perfect alibi for a family celebration
Another practical example of why people commission our alibi agency for a convincing excuse can be found in the area of family celebrations. The round birthday of mother-in-law or father-in-law is coming up. The Golden Wedding of the in-laws or the Christmas with the family is just around the corner.
Some people are already reluctant to think of a family celebration. Sitting at the dining table for hours and listening to the boring talk of the kinship and pretending to like oneanother, even though you have nothing to say in everyday life and the family reunion regularly ends in strife.
Don't you want to attend a family celebration? We are happy to create a waterproof alibi made to your bed by providing you with an indisputable appointment, an emergency at work or another important reason for your absence.
More reasons why you need a perfect alibi
More and more people feel constrained in their lives – through their partner, partner, parents, employer or social pressure, because you are not as expected. In all situations of life, a tailor-made alibi can help you create the individual freedom you want.
Would you like to enjoy a weekend outside your relationship?
Are you fed up with the vexed questions about your relationship status?
Are you annoyed by having to keep being accountable?
Do you just want to enjoy your peace and quiet without having to explain yourself?
Need an alibi to keep your secret from flying?
Are you in a predicament and don't know how to get out?
Do you regret a side step and want to save your relationship?
Would you like to cancel an appointment, but you lack a good excuse?
Have you forgotten an important date and need a hard-hitting alibi?
Of course, we also help you if you want to give another person a pleasure and you need an alibi to be able to concentrate on planning in peace.
Contact us. As an alibi specialist, we will find the right solution for you in every situation. From small excuses to the perfect double life!
What is the point of a bespoke alibi?
Regardless of which situation an excuse or an alibi is required, an individual story must be developed that fits on the one hand with the person and on the other hand with the specific situation.
Before we develop an idea for our customers, we clarify in a personal conversation what the situation is. Thanks to our more than 20 years of Alibi Provider experience, we quickly find the perfect solution.
In addition, we have an experienced team of alibi experts who can draw on a worldwide network to make your alibi absolutely waterproof. Real companies, professional actors and many more helpers work hand in hand to help you and create limitless freedom for you.
Each solution is tailored to your plight and designed by the professionals of the Freiraummanager in such a way that you don't have to worry about your fake alibi flying. When building the perfect alibis, we take into account every little detail – as well as your personal strengths and weaknesses.
If you find it hard to lie to other people, we develop a concept where you don't have to actively lie. As an alibi-rich with extensive experience, we know how to tailor your alibi so that you can easily substantiate your individual excuse with meaningful "evidence" that leaves no doubt.
Why friends and acquaintances are bad Alibi
Every person can get into situations where he needs an excuse, an emergency lie or an alibi to conceal something or to maneuver himself out of a brittle matter. It is not uncommon for friends and acquaintances to be asked for advice or to be clamped down as alibi-riches.
For example, if you…
Wants to meet secretly with the lover or lover.
Wants to move around the houses one evening alone without a partner.
Want to hide one's own homosexuality.
Unemployment is a secret.
Wants to prevent a hospital stay from becoming known.
If you think about getting support from the private environment so that a secret doesn't come up, it always means that you have to reveal yourself to your boyfriend or girlfriend. You put your own destiny in the hands of the person who is asked for an alibi. This can lead to serious problems:
You may be blackmailing yourself.
In the dispute, the former confidant reveals the secret out of anger.
In an unneeded moment, the person can inadvertently plunder the secret.
The person who has been trusted could get a bad conscience and let the alibi burst.
There is not always a bad intention behind the chatting of the secret, because in most cases this happens after a long time by mistake, when the matter has long since been forgotten by the Alibi. But then it is too late. The secret has been unraveled, the friendship between the alibi-taker and the employer has mostly broken, and in addition, you reap the anger and disappointment of the person for which you needed the alibi. This risk can be avoided!
That's why the professionals of the agency Freiraummanager are the better Alibi Provider
Using people from the personal environment for an alibi always carries a very high risk of being caught, since friends and acquaintances in particular end up moving in their own private environment and encounters with the person for whom the alibi is needed can never be ruled out. You are constantly in danger of your little cheating.
If we act as an alibi agency in the service of our customers, discretion is our first priority. Our alibi experts do not have any private contacts with our client and his private environment and always maintain absolute confidentiality.
If we hire one of our partners (e.g. an actor) within the framework of a constructed alibi, we strictly ensure that he is not based in the same place of residence as our client himself. In addition, our partners only receive as much information as necessary. Besides, there are only as many initiates as necessary. In this way, with maximum reliability, we prevent an alibi from being exposed, even after years.
An alibi – many possibilities: How we help you to find a bespoke alibi
There are no limits to the inventiveness of our alibi agency. Not least our experience over more than 2 decades allows us to draw from an almost inexhaustible pool of flexible strategies to create a waterproof alibi for you, with which you can credibly convince another person.
Need a bespoke alibi to save your relationship, keep your secret for yourself, or turn an awkward situation into a positive…
Let's make agreed calls.
We invite you "officially" to a product training.
We organize a seminar for you.
We will confirm your professional meeting for you.
We help you to fake a business trip.
We provide you with a fake girlfriend or a fake partner.
We maintain your real or factual social media accounts.
We edit your photos to give you a perfect alibi for a fake destination.
In order to substantiate your alibi, we take care, for example, of issuing authentic documents, such as a seminar confirmation or a certificate for participation in a workshop, if you want to disguise the true reason for your absence. In close cooperation with real companies, we ensure a watertight alibi made to measure, with no doubts.
We will be happy to confirm your factual appointment by telephone at an agreed time or our alibi expert will send you a written invitation or confirmation of your appointment, which you can present as proof. We also have the ability to get your handwritten postcard to the right recipient from almost any hotspot in the world.
But this does not exhaust our possibilities to create limitless freedom sands and ways out of difficult situations.
Assign the Alibi Agency Freiraummanager
Do you want to enjoy life to the fullest and never have to be accountable again? Contact us so that we can discuss your needs for a waterproof alibi and plan it individually. We always find a goal-oriented solution for you – even if you need a good excuse in the short term.
The alibi agency Freiraum operates for clients in Switzerland, Germany, Austria and worldwide. No matter what situation you need a perfect excuse for. We deliver your waterproof alibi made to measure.
If you have any questions, would like a personal consultation or a non-binding offer, you can reach us via the contact form, by e-mail as well as by phone and WhatsApp! We are there for you – whenever you need our services as an Alibi Provider.