Jobs
The Alibi Agency offers a wide range of services across borders to help people with the need for more freedom to improve their quality of life and live the life they want.
As a global alibi agency, we can look back on more than 20 years of experience and are constantly expanding our range of services to fulfill our clients' every special wish, however extraordinary it may be.
But we also want to provide people with our support to defuse the situation, even in difficult situations and emergencies.
In order to meet these high requirements, we are looking for creative minds and partners who can identify with our wide range of services.
Below you can find out more about the job offers of the alibi agency.
Job offers worldwide: This is what we expect from employees & partners
As an alibi agency, we offer our customer base individual tailor-made solutions, which affects the activities of our employees and network partners. Each assignment represents a new challenge and demands empathy, creativity and professionalism.
As well as for our clients, we offer new employees and partners a variety of possibilities. Find out more about attractive job offers here. Fulfill the dream of a well-paid and exceptional job!
Our customers: Exceptional wishes and individual requirements
As an alibi agency, we serve a diverse and diverse customer base – in Germany, Austria, Switzerland and worldwide – from customers with normal incomes to top managers and public figures. Regardless of social and social status, we respond to individual and extraordinary wishes. The focus of our services is always on the customer and his concerns – uncompromisingly!
The alibi agency was created because people are always looking for their own personal lifestyle. Without restriction, without control and without moral evaluation by third parties. Our clientele is looking for spaces that do not exist in "normal" life. Be it that partners set limits to free development. Or because society does not want to accept certain ways of life.
But we also work for our clients in difficult situations. This is the case, for example, when personal strokes of fate, serious illnesses, unemployment or the celebrity status stand in the way of a free way of life. With creative ideas and individual solutions, we create the necessary freedom to help our clients live a better life.
Our guaranteed service: Absolute confidentiality & discretion
Our customers are a clientele for which absolute discretion and confidentiality is a prerequisite in every respect. In our more than 20 years as an alibi agency, countless customers have entrusted ourselves to us and their secrets.
Before our clients turn to us, they have usually experienced bitter disappointments, negative experiences with other people, the most serious blows of fate, numerous breaches of trust and betrayal. The experience with stalking by intrusive fans has also worn down some of our customers in recent years, so that in our everyday agency life we often have to deal with sensitive people who, for understandable reasons, are suspicious and want to protect themselves.
For us and our employees, empathy, understanding and unrestricted confidentiality are therefore at the forefront of our activities when dealing with our clients.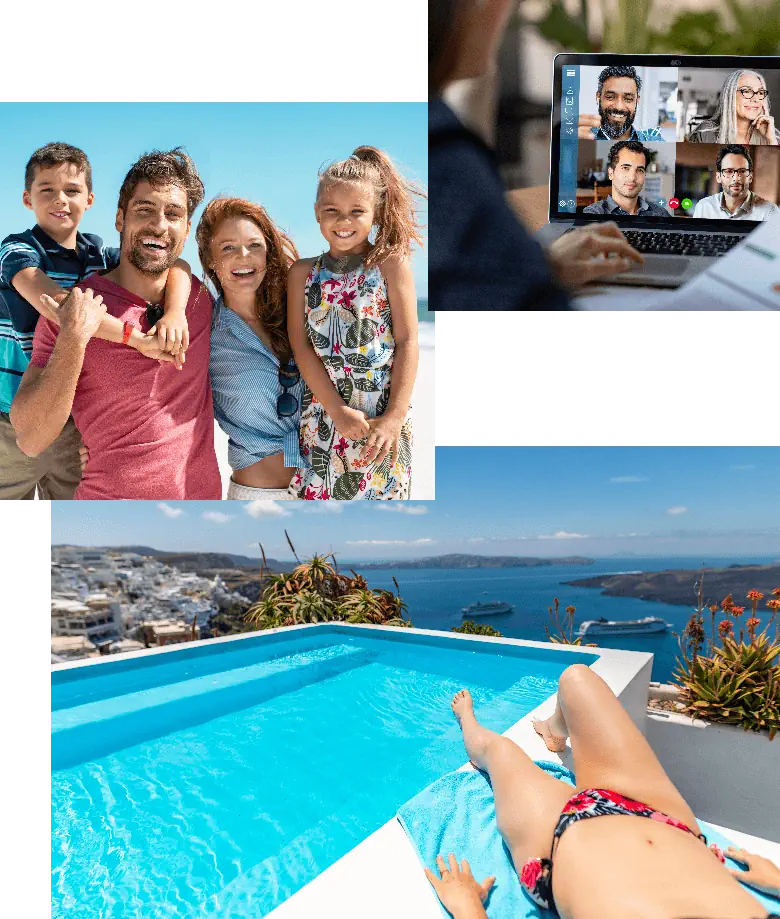 Behind the clients who turn to our alibi agency for help are real people and always a personal story. It is not our task to question the motives of our clients or to evaluate them morally – it is all about the professional fulfilment of wishes, needs and dreams!
Please only report on our job offers if you work as a customer-oriented customer-oriented and you feel fully committed to absolute confidentiality and discretion.
Job offers of the Alibi Agency at a glance
The jobs we offer as an agency are anything but boring or pressed into fixed norms. The most important thing you should bring with you, in addition to secrecy and discretion, is an unrestricted wealth of ideas, flexibility and the gift of being able to adapt to new challenges again and again.
Behind the orders of our customers are either deep longings, the desire for more recognition, the dream of a special and unforgettable experience, deep-seated fears of social isolation and exclusion or severe strokes of fate.
As an employee or network partner on behalf of the Agency Freiraummanager, you will be faced with a new and exceptional situation with each new customer, in which your acting talents or your organisational skills are of complete interest. In order to give you a better idea of the requirements and varied tasks that are waiting for you, we give you an insight into the services of the agency Freiraummanager.
Job offers for actors & amateur actors
Do you love to slip into other roles and know how to portray the respective role authentically? Are you a amateur actor or even a trained actor and you are looking for new jobs? Then you could be the right woman for us!
We regularly need actors for our client orders, who slip into a role for our clients as alibi donors. These assignments are often about accompanying a client to an event, a company celebration or a family celebration and acting as a friend, girlfriend, partner.
The requirements placed on the respective acting role vary from order to order. From hourly engagements to long-term orders, everything is possible. Sometimes it is a question of the client wanting to keep his own homosexuality secret from the employer, the work colleague or the family. Sometimes a partnership is to be faked so that the demand for relationship status ends.
Our actors are also booked to give the client an alibi if he wants more freedom in his life or needs a watertight excuse to cover up an escapade or an affair. It goes without saying that these are not alibis in legal matters!
The actor, for example, takes on the role of a friend who confirms a joint sports holiday to the client's partner. But it can also be about being booked by a client as an alibi girlfriend, because the client finally wants to treat herself to a relaxing holiday without her domineering husband.
Our clientele also includes celebrities and public figures who lead a double life on the outside, so as not to be single or to go to official events alone.
More exciting job offers for performers & comparators
It is not always behind a customer order that homosexuality, side-jumps or affairs are concealed. Our customers often book performers to distract from their actual profession. For example, if they work in the erotic industry and want to pretend to be a different profession to their surroundings in order to put an end to the talk of the neighbourhood.
In such cases, we create a double life for our customers with a fake professional identity. In order to build these as authentically as possible, we engage actors on behalf of our customers, who appear as satisfied customers and thus underpin the professional vita of our clients towards third parties.
Furthermore, we offer job offers for amateur actors and comparators, for clients who want to rent a crowd, for example. Performers and comparators appear as fans or spectators to help the client make his career leap or to fulfill the big dream of being in the spotlight like a real star.
Unfortunately, there are also sad cases in which we are commissioned by our clients at short notice. For example, when the last honour is given to a deceased relative, but only a few mourners are expected for the solemn funeral. Clients then turn to the agency Freiraummanager with the wish to book a mourner who attends the funeral as a guest and accompanies the grieving client during the funeral ceremony.
If you are interested in our job offers, you can find more information about the respective services here: (link internally each)
Alibi relationship
Bespoke alibi
Double life
Funeral guest rent
Renting a crowd
Actor book
Job offers for organizational talents & people with social commitment
In addition to actors, amateur actors and comparators, we are looking for employees who have an outstanding organizational talent, who understand themselves with heart and soul as attentive and courteous service providers and/or want to engage socially and earn money. Find out more about our attractive job offers below.
Job offers as travel companions & partners
In our modern world, lonely people are increasingly. This applies to single women, single men and elderly and disabled people. Especially men and women who are restricted by age, illness or disability in their mobility often cannot participate in active life without support. Be it when it comes to holidays, leisure activities, excursions or general social participation. This encourages loneliness and exclusion from society, because those who do not come among people cannot make contacts and find friendships.
For clients or relatives of our clients, we therefore offer numerous services to make the lives of lonely and/or physically impaired people more active and beautiful.
Become part of our agency to be
Rental friend
Rental girlfriend
Travelling companion
Shareholders
To help people achieve a better quality of life. This extremely exciting field of activity requires patience, a high level of empathy and a friendly nature. Ideally, you are interested in many things and have the gift not only to be a professional service provider, but also to listen and to infect other people with your lust for life.
In order to work for our agency in this responsible area, no training is required as a nurse or in any other nursing profession. Our job offer is aimed at people with social commitment who feel the need to help other people and make life more livable.
These paid jobs are waiting for you, for example:
Join senior citizens on a journey to provide company and provide security. Older people are usually unfamiliar with modern technology at railway counters, airports and the procedure for baggage drop-off. You also often find it difficult to find your way around a foreign city or abroad without support. As a travel companion or travel companion you will be able to help with the organizational matters and of course you provide company for restaurant visits, sightseeing tours and excursions.
Visit our client at home, in the retirement home or in another institution in order to bring more joy to life with meaningful activities. These can be activities such as shared card games, board games, walks, reading from a book or shopping and cooking together.
Support people who come to a new city for work or study to find their way around faster and show them where to go out well, eat well or meet new people.
Take excursions with your client to explore the region, accompany the person to government visits and become a city guide.
Additional information about our services can be found in our articles: (link internally)
Girlfriend rent
Friend rent
Make your good contacts to money
Do you have excellent contacts in upscale circles and in the business world? You know celebrities, event agencies, concert organizers and you can make the impossible possible? Then you are right with us to make money with your connections.
A large part of our customers value an upscale standard of living and want to fulfill luxurious wishes and extraordinary dreams.
A wonderful day on a luxury yacht.
Feel like a real star for a day.
Experience a day as a backstage guest with a VIP ticket.
With VIP Club memberships admission to the international Nobel clubs.
Meet & Great with international actors and singers.
Exclusive shopping tours in luxury boutiques in the metropolises.
Work with us in the future and support us in fulfilling small and large wishes as well as extraordinary dreams of our agency customers.
Job offer as Silent Concierge
We are looking for talented Silent Concierges around the world who are able to take care of people's annoying everyday duties and make life as pleasant as possible.
Are you an organizational talent who finds a good solution for every problem?
Do you have vitamin B at your location and do you know the managing directors of the upscale gastronomy, top hotels and the trendiest clubs in your city?
Do you know the best barber, tailor, men's outfitter and jeweler?
Do you love organizing trips, making flight and hotel bookings for customers?
Are you connected to a chauffeur service and can you easily get a driver with a limousine for an upscale clientele?
Do you know what a lady is talking about when she asks you to order a hair and make-up artist in the hotel?
Are you able to reserve a table in the restaurant or to allow VIP access even with a fully booked shop?
Do you know how to meet even extraordinary customer wishes discreetly and to the satisfaction of the customer?
Then we are looking for you for our wealthy customers who want access to the best shops, driving services and events either at their place of residence, during a city trip, an extended holiday or on a business trip.
The field of activity as silence concierge is extremely varied, as each client has completely individual needs to meet. From planning everyday things to setting up a new house to the secretive organisational talent for permanent lifestyle management, everything is possible.
Shopping Assistant & Private Courier
Wealthy and celebrities hire our agency to do their shopping or errands. Do you enjoy setting up new houses, shopping for other people great fashion and lifestyle products, getting gifts and making sure everything gets to the right place at the right time? Do you like to organize exclusive parties? We look forward to receiving your application for job offers such as shopping assistant and private courier!
Attractive income as a mystery shopper
Companies use Mystery Shopper to get an overview of the services offered in-house. We train you as a mystery shopper so that you can shop with our clients or use a service. In mystery shopping (internal link), it is important to evaluate the shopping experience objectively as a test customer and to apply positive as well as negative criticism, so that the company can optimize its offers on the basis of the test results. Mystery Shopping does not give you any expenses and of course you will be paid for every use as a mystery shopper. In most cases, our trial buyers can keep purchased goods and enjoy services used free of charge.
Many more job offers on Secret Jobs
Our broad portfolio of services includes many other services and products that help people in difficult situations protect privacy or solve problems. If you would like to support us, let us discuss everything else on the phone or in person!
Customers of our agency can use us
Rent a letterbox
Office address rental
Rent phone number
Rent a virtual office
Send postcards
Lie detector tests
Use anonymous payment functions
Anonymous hotel bookings
Make purchases through a straw man
Commission loyalty tests
and much more
In addition, we also offer help for illiterate people and people with reading-right writing disabilities, where we turn written texts into voice messages and vice versa.
Job profile: This is what we expect from prospective employees & partners
Regardless of whether you are an individual or a company interested in working with our agency: we look forward to creative, flexible and secret partners for whom services are not just a profession, but a vocation!
Do you have any suggestions, ideas or questions regarding current job offers? We look forward to your call and to meeting you. You can also reach us via email and WhatsApp.