Pay anonymously
10. February 2021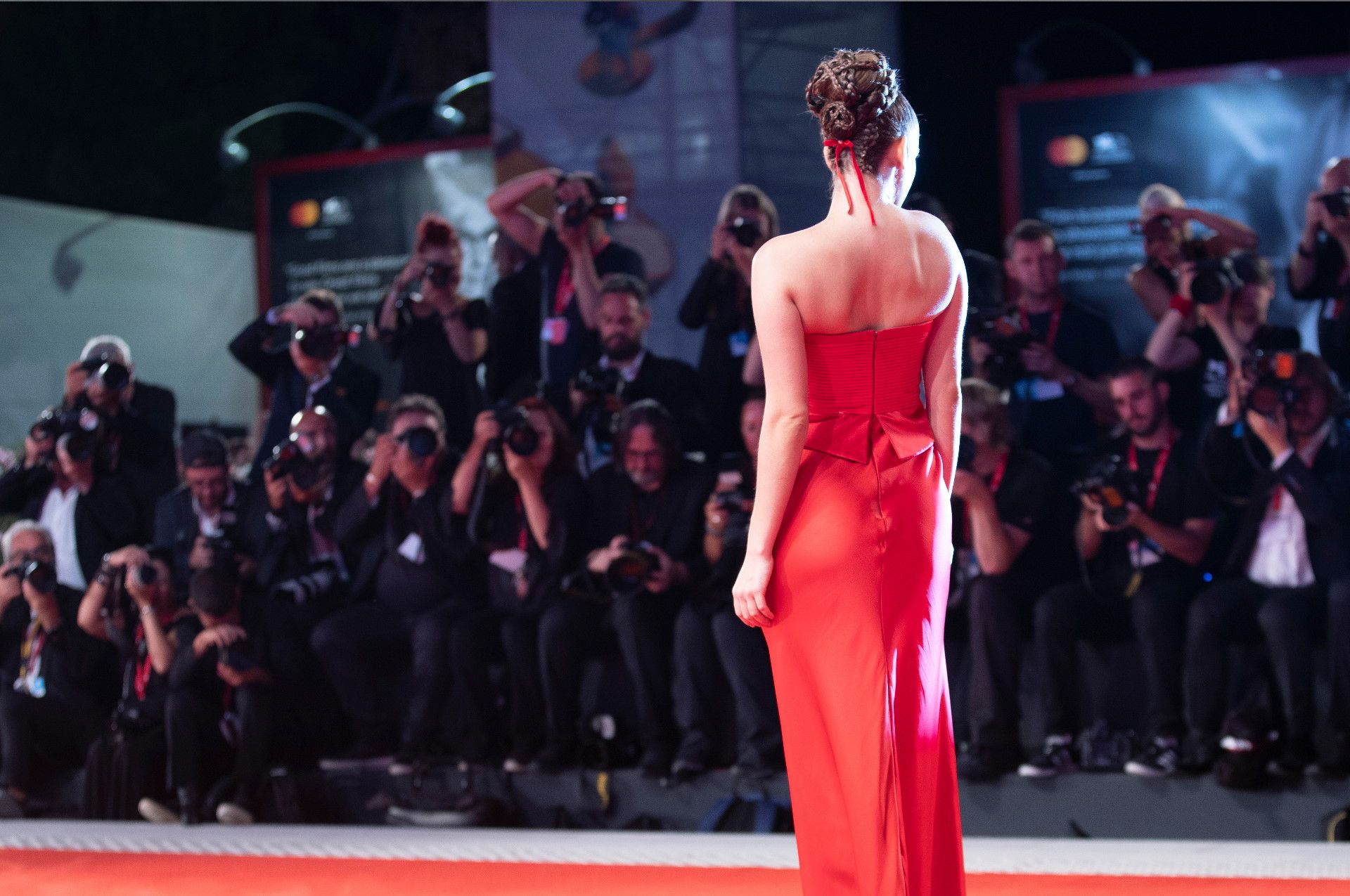 Be a star
10. February 2021
Every now and then you just want to know a little secret well-guarded. This applies, for example, to sparkling nights in the hotel, which should always be treated with absolute discretion. If you want to spend a romantic night in the hotel with your lover, but at the same time make sure that no one learns about your sparkling hotel stay, you can take advantage of the offer "Anonymous Hotel Book" through the Swiss agency Freiraummanager. For example, you do not have to book the hotel room awkwardly via a booking tool or a hotel portal, nor do you necessarily have to provide your sensitive data. As a professional service provider, we take care of these formalities for you. From booking the hotel to anonymous payment and beyond – no matter in which city or country you want to check into a hotel.
Our discreet service for you: Book anonymous hotel
When booking a hotel room, personal data will be requested and stored by you and your companion. And when you pay for your hotel room, you will again disclose personal data – at least if you pay for the overnight stay at the hotel with your credit card.
With the booking of a hotel room and the cashless payment, you leave traces that on the one hand allow conclusions to be drawn about your identity and on the other hand can reveal your hotel stay. For example, if the payment with your credit card appears on the next credit card statement and ends up in the hands of your partner.
If you want to enjoy maximum discretion if you are planning a secret hotel stay or want to enjoy a discreet holiday without getting caught, you can book a hotel with us completely anonymously, make table reservations and anonymously pay accommodation and travel expenses.
In addition, we are happy to discuss with you what further measures can be taken to organize your hotel stay for you and your companion as discreetly as possible – without you having to be afraid of being caught.
Secretly in the hotel: Where are the dangers of getting caught?
If you wish to stay in a hotel for an overnight stay, you must provide your registration address at check-in. In addition, foreign hotel guests usually have to identify themselves with a valid identification document. Due to the handing over of personal data as well as the payment process, as well as the welcome at the reception of the hotel, some situations arise, through which the discretion of a hotel stay is no longer fully guaranteed.
Discreet and anonymous booking hotel: This data may be collected
The hotelier is obliged to check the hotel guest's registration details during check-in at the hotel reception in order to conclude an accommodation contract. This obligation derives from the Reporting Act. So far, however, in most countries there is no obligation to register by name which is valid for spouses, civil partners and children of the renting hotel guest.
At the hotel check-in, the following data must be recorded in writing on paper:
Day of arrival
Day of expected departure
First name and surname
Date of birth
Residential address
Nationality and, where applicable, country of origin
The hotel establishment must keep the completed registration document signed by the hotel guest for one year and destroy it within three months of the expiry of the statutory retention period. This is the current legal situation in most European and non-European countries.
Be careful when checking in at reception: do not provide voluntary information
With the registration process at the hotel check-in, many hotels try to find out more details of the hotel guests. This includes, for example, the following data of the hotel guest:
E-mail address
Phone numbers (landline and mobile phone number)
Participation in a frequent flyer program
Indication of payment arrangements for next destination
Please note that the above-mentioned data is provided on a voluntary basis and is not to be collected automatically by the hotel. Nevertheless, this data is of the greatest interest to hotels as they are used for marketing purposes. In addition, the opportunity is gladly used to obtain the approval of the newsletter by e-mail from the guests.
But all of this could be a disaster for you if you book a hotel anonymously, pay in cash and then send promotional mail in your mailbox or email account, or if the hotel contacts you at home as part of a promotion on your mobile phone or landline phone.
In the worst-case scenario,
Your wife
Her husband
Your partner
Your partner
Receive the promotional mail or the phone call and your discreet hotel stay would have been blown up.
In addition, some hotels create guest profiles from which various preferences of guests can be derived. This may relate to alcohol consumption, sleeping habits and sexual activities. For people who are in public life, such a guest profile can prove to be extremely problematic.
If you would like to stay in the hotel in strict respect of discretion and do not even take the risk of being caught, you will find in us a competent contact person and service provider. Our "Book Anonymous Hotel" service provides reliable solutions so you don't have to worry about protecting your privacy.
Payment by credit card, bank transfer or direct debit
Another danger lurks when paying for the hotel accommodation. You should not use your credit card during your stay at the hotel. Neither to pay nor to check your creditworthiness.
Some hotels ask guests to present the credit card, for example to check the credit worth or to check the identity of the hotel guest. It is not uncommon for the hotel to charge the card a small amount (e.g. 1 cent). This account charge will then appear – along with the name of the hotel – on the next credit card statement. Therefore, in addition to our service of anonymous hotel booking, please also use our service "Pay anonymously" so as not to leave any treacherous traces. Never hand over your credit card – even if the hotel asks for it as a deposit. Also, you should not give out your bank details or pay for the services used by bank transfer.
This is what you should do at check-out at the hotel reception
If you return and check out the room card or room key after your stay at the hotel, please notify the reception that you do not wish to receive any advertisements or invitations to evaluate the hotel's operations, and insist that this be noted in writing. As a precautionary measure, you object to the use of your data. And please remember not to take souvenirs such as match boxes, guest soaps or the like. Because these, too, are circumstantial evidence that could lead you to.
When leaving the hotel room, be sure not to leave any items and clothes behind. Hotels with an exemplary service could come up with the idea of sending you forgotten laundry and utensils to the registration address. You would be in need of explanation if you had to explain a secret hotel visit to your partner.
Anonymous hotel booking and other discreet services
Due to our more than 20 years of experience as an alibi agency, our services for our clients are not yet exhausted. We will be happy to inform you below about other services that you can order from us.
We reserve your table in the restaurant
Today, data is collected everywhere, as well as mobile phone numbers and email addresses are required to confirm bookings. Unfortunately, this also applies from time to time to renowned restaurants where you want to reserve a table. Again, we will be happy to help you, so that you do not have to provide your personal data anywhere. We take care of the table reservation according to your wishes in the restaurant of your choice, so that you can also enjoy the romantic food in peace.
Discreet limousine and chauffeur booking
If you would like to arrive and depart in style, we will be happy to organise a chauffeur service for you, so that you can drive by the hotel or the restaurant in a chic luxury limousine. From booking the limousine to making anonymous payments, we take care of all the necessary formalities – you don't have to worry about anything.
Flowers and Gifts Service
In order to make the romantic hotel stay an unforgettable experience for your loved one or your loved ones, a beautiful bouquet or a personal gift must not be missing. If you would like to give your companion a pleasure with a surprise, we can organize this for you. Our lifestyle experts are experienced in getting exclusive gifts and wonderful flowers. We also take care that when you arrive in the hotel room, the surprise is waiting for you and your companion. Of course, we organize this gift service just as discreetly and anonymously as hotel booking, table reservation and limousine rental. Neither your name appears, nor does your credit card appear.
Book an anonymous hotel & initiate professional alibi
If you enjoy a secret affair outside of your relationship, you are most interested in making your hotel stay as discreet as possible for understandable reasons. Previously, we've given you some ways to drastically reduce the risk that you might be caught by credit card billing or hotel advertising.
If you also need a waterproof alibi so that you can explain your absence plausibly overnight, we also offer a solution for this: book an alibi! For more than 20 years we have been working as a professional alibi agency in Germany, Austria and Switzerland. Over the years, we have gained extensive experience as an alibi donor and know what is important for a hard-hitting alibi.
We work with a large partner network. For example, we can provide you with an authentic invitation to a seminar or workshop to substantiate your alibi. Of course, as an alibi donor, we always take your individual situation into account, so that we can construct a tailor-made alibi for you that fits perfectly with your life.
You can use our alibi service as well as the offer "Anonymous Hotel Booking" not only in Switzerland, but around the globe. If you would like more information, we look forward to your message – by e-mail, signal app, WhatsApp or by phone.