Anonymous hotel and travel booking
10. February 2021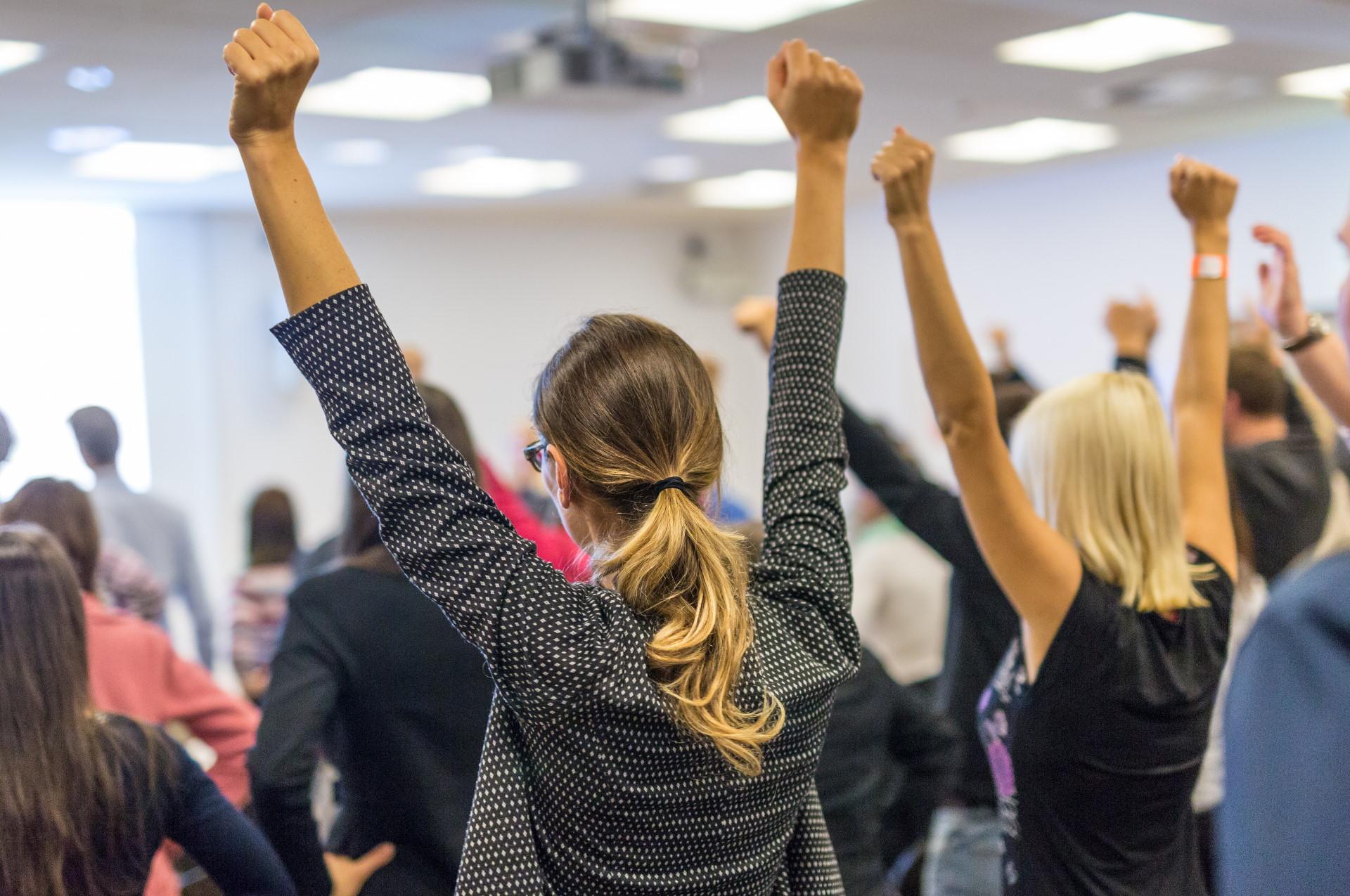 Renting a crowd
10. February 2021
Every person has smaller and bigger dreams in his life. Some of them are fulfilled, others remain unfulfilled. Already in childhood many dreams are awakened and this one perhaps lasts even the whole life. One of the most common dreams is to be a star once in a lifetime and to be celebrated by a crowd – with everything that goes with it. However, life as a celebrity also has its downsides, which is why not everyone embarks on their own celebrity career. Whether you really want to be a star or just want to be a star for one day, we'll help you make your dream a reality!
The big dream of being a star
As a child, we all admired various stars from the music scene, rock stars, top athletes and famous Hollywood actors who lead a glamorous VIP life in luxury and wealth. We all know them, the rich, beautiful and successful, who walk across the Red Carpet at glamorous events as they are surrounded by lightning storms and screaming fans. Who hasn't dreamed of enjoying such attention or wondering what it feels like to be in the spotlight as a famous star?
Today, the chances are better than ever to follow in the footsteps of the great divas and cult stars. Whether you make a career as an artist or a celebrity, or that an agency like ours fulfills the great dream of having a day as a star!
Becoming a star with talent – it's never been easier
Those who dream of enjoying fame in the spotlight as a celebrity now have the opportunity, more than ever, to make that dream come true. For example, countless casting shows invite you to demonstrate your own acting or vocal ability in front of a jury as well as to the general public and to help your own career as a superstar on the jumps. Not only does the winner of a casting show become famous, but it is always shown that the losers can also achieve a certain celebrity status and emerge as the winner of the hearts from a talent show.
In addition to the well-known casting shows that run on TV, there is now another big show stage for talented self-actors: YouTube! Comedy, cover songs, self-written songs, entertainment format or critical news formats – these are just some of the ways to become famous via your own YouTube channel. Examples of Youtuber successfully growing into a famous star are enough.
Being a star – it's also completely talent-free
Talent is a good springboard for your own career, but today it is also possible without! Even people who don't have outstanding singing skills or other talents make it into the headlines every now and then and are hyped as stars. For example, when they draw attention to themselves through an extraordinary appearance in a casting show or through a spectacular video on YouTube – sometimes also through an embarrassing self-staging!
It has never been easier to become a star and enjoy public fame through a more or less skilful self-expression. At least if your own untalented appearance is not too embarrassing and you can deal adequately with the ridicule and teasing of the audience besides the fame. For some people, it doesn't matter what you're going to get into celebrity with.
Would you like to be a star for a day, but don't, like so many scandalous celebrities, give the nakedness and get into the spotlight with an embarrassing appearance? Then book us! We make your wish come true and fulfill your dream!
How does it feel to be a star?
It must be a great feeling to be able to enjoy VIP status at a major event such as an award ceremony or a celebrity gala. Even the journey in a luxury limousine is an unforgettable and deeply impressive experience for people who have never experienced anything like this. Especially when the stretch limousine stops in front of the red carpet, the lightning storm starts when you get out of the luxury car and you walk across the red carpet in a glamorous outfit together with an attractive accompaniment, while the fans scream and cheer in droves.
What has long since become a daily occurrence for the celebrities is an unimaginable highlight for all those who dream of being a star. If you've always wondered how it feels and you want to experience that feeling, we're the perfect partner at your side to fulfill this wish.
The dark side of the spotlight: No more privacy
Where there is light, as we know, there is also shadow. As much as you would like to be a star for a day, most people are fully aware that a life as a celebrity can have many drawbacks. Anyone who is in the spotlight as a public figure on a daily basis loses personal freedom and hardly has a protected private life. At any time, it is to be expected that the own house will be surrounded by fans. It is not uncommon for border crossings to occur when groupies even invade their own property in order to be particularly close to the star.
Every step you take as a celebrity is watched, publicly commented on and evaluated by paparazzi and fans. Any reckless act can cause a real scandal as well as negative headlines and abruptly end the celebrity career. The hustle and bustle around one's own person cannot be switched off. Celebrities are often seen as role models, without the celebrity's intention. This often leads to a massive restriction in terms of free development and a self-determined way of life. In addition, rich celebrities have to worry about their own safety and that of their children. Extortion and kidnappings are not uncommon.
However, if you wish to be a star for just one day, you don't have to fear these and other drawbacks. We make you a star for a day: you bathe in the light of the headlight cones and in the hype around you – without the downsides that real celebrity life brings with it.
Standing in the lightning storm for a day: We make you a star!
People who dream of being a star don't necessarily want a real career as a celebrity. Most of the time, it's just a matter of just slipping into the role of a star to experience the feeling of being in the spotlight and being celebrated as a VIP by the audience.
The Swiss agency Freiraummanager makes it possible and organizes an unforgettable day as a star for you – with everything that goes with it. From appearance on the red carpet with photographers, journalists and paparazzi, arriving by luxury car with attractive accompaniments to landing by helicopter and professional autograph cards.
Regardless of the extent to which you want to experience your day as a star, we have the necessary contacts as well as organizational as well as personnel structures – in the end, everything is only a matter of your budget.
Your big appearance as a VIP – according to your wishes
Before we let you become a VIP, contact us by email via WhatsApp, so that we can then talk about your specific ideas in a personal conversation or on the phone.
You set the budget and tell us how your perfect VIP day should go. According to your wishes and specifications, we will start immediately with the organization. Experienced employees of our agency plan every single detail exactly as it was agreed with you. While you continue your usual life completely stress-free, all preparations are going on in the background, which will make your VIP appearance a successful highlight.
The organizers of the Swiss agency Freiraummanager are looking for a suitable location or are looking for a suitable event and engage professional service providers and people who give your day as a star the perfect setting.
Your appearance on the red carpet
The red carpet is the symbol par excellence when the press and the public celebrate prominent people at public appearances. If you walk the red carpet on special occasions and receptions, you've done it and you're a star!
Decide at which location you want to experience your big celebrity appearance on the Red Carpet: airport, hotel, gala event, award ceremony – or wherever.
In accordance with the agreements made and within the limits of the available budget, we will let you fly in on a private jet, land by helicopter or drive by a stretch limousine, where already star photographers, journalists and the booked crowd (internal link) are waiting for you.
Her appearance as a star in front of a crowd
The moment you get off the plane, helicopter or luxury limousine, the lightning storm of the photographers and the smartphones of the audience and the screaming fans, the fact that it is a perfectly organized staging is completely forgotten. You will not only feel like a star in this great moment, but you will be a star!
Now you are the focus and enjoy the fascinating feeling of being a VIP among the famous personalities. The lenses of the cameras are directed at you. Photographers and audiences take thousands of photos, which you will not only receive as a reminder of this unforgettable day, but which often even find their way into the press and social networks. Enjoy the posing and walking on the red carpet, shake the hands of the cheering fans, sign your own autograph cards and taste the bath in the enthusiastic crowd to the fullest.
We open the doors to exclusive events
As an alibi agency, we have been operating for more than 20 years, which is why we not only have an immense wealth of experience, but also a globally tense network with countless partners. We have contacts with organizers and decision-makers, which allows us to open doors for you that remain closed to other people.
In Switzerland, in neighbouring Germany and Austria as well as in all metropolises worldwide, we are happy to let you play our excellent connections to give you as a star for a day access to exclusive events, big galas and award ceremonies – in the midst of real celebrities and celebrities. Let us know your wishes – all wishes come true!
Getting your own career started & become a real star
As a professional agency, we not only fulfill extraordinary wishes of our well-placed clients. Of course, we also support pop singers, pop singers, rock stars, music groups, actors and other artists who have laid the foundation for their own careers through their skills.
If you already look back on some great roles as an actor or if you already appear on stages as a singer, musical actor or rock band, the next step on the career ladder is not so difficult. Often only the certain level of awareness is missing, which makes the difference between amateur artist and real star or even superstar.
Just like people who want to feel like a star once in a lifetime, you can book our services that make you a star. Our experts will accompany you on the path of your artistic career and help you to be a star.
Emerging artists still struggle to make a career breakthrough despite the many new opportunities. They play on small stages or already have their own small concerts and are often only dependent on being discovered. If this fails, the great fame will take a long time – sometimes in vain.
No artist has to wait for a career to progress. Come ahead of chance – book our services now to actively push your career and draw the public's attention to you.
For concerts & stage performances fans and crowd rent
Rent now through our agency real people, who come to your stage performances as guests and as your fans provide good atmosphere, roaring applause and hype. We will provide you with the audience that suits your target group and makes your appearance a great event that viewers will talk about in private, but also on social networks.
When selecting suitable ladies and gentlemen, we consistently pay attention to actors who correspond to the desired clientele. This applies to both age and visual appearance. This is the only way to ensure that people can blend inconspicuously among their real audience and that a homogeneous crowd can be assembled that achieves the greatest possible authenticity.
From rock music to classical music and hits to performances on a theatre stage or cinema premiere – the effect of a rented crowd is not to be underestimated. It has a positive effect on the number of your audience, ensures fully booked seats and draws the real audience with it when it comes to applause and enthusiasm – because this is notoriously contagious!
Of course, we discuss every detail with you when you rent a crowd through our agency for your next appearance. Together with you, we plan how the rented crowd should behave during your event – completely individual, just as it suits your appearance.
Even before your stage appearance, the rented audience welcomes you as it should be for real fans of famous stars – with lightning storms, autographs and selfies asking and cheering cries.
At music concerts, fans dance exuberantly to their music, sing along to their choruses and clap frenetic applause between songs.
After the concert, the booked crowd gathers around you as you sell your music CD, hand out autograph cards and sign merchandise items with your autograph.
By the end of the event, you will be surrounded by fans, while the press representatives and photographers, impressed by this influx, will perceive the great atmosphere to report on in the major magazines and social networks. For more information, we have collected a crowd of people (internal link) for you in the post.
Our guarantee for you: Absolute discretion for every order
All employees of the agency Freiraummanager are committed to secrecy. No matter what your request is, we guarantee absolute discretion to all customers. Because we are convinced: no one cares if and how you push your artistic career or how you fulfill your dreams.
If you would like more information, if you want to receive a service or if you would like to receive a concrete offer from us in order to become a star soon, do not hesitate and contact us now. We advise you competently and make you a star!