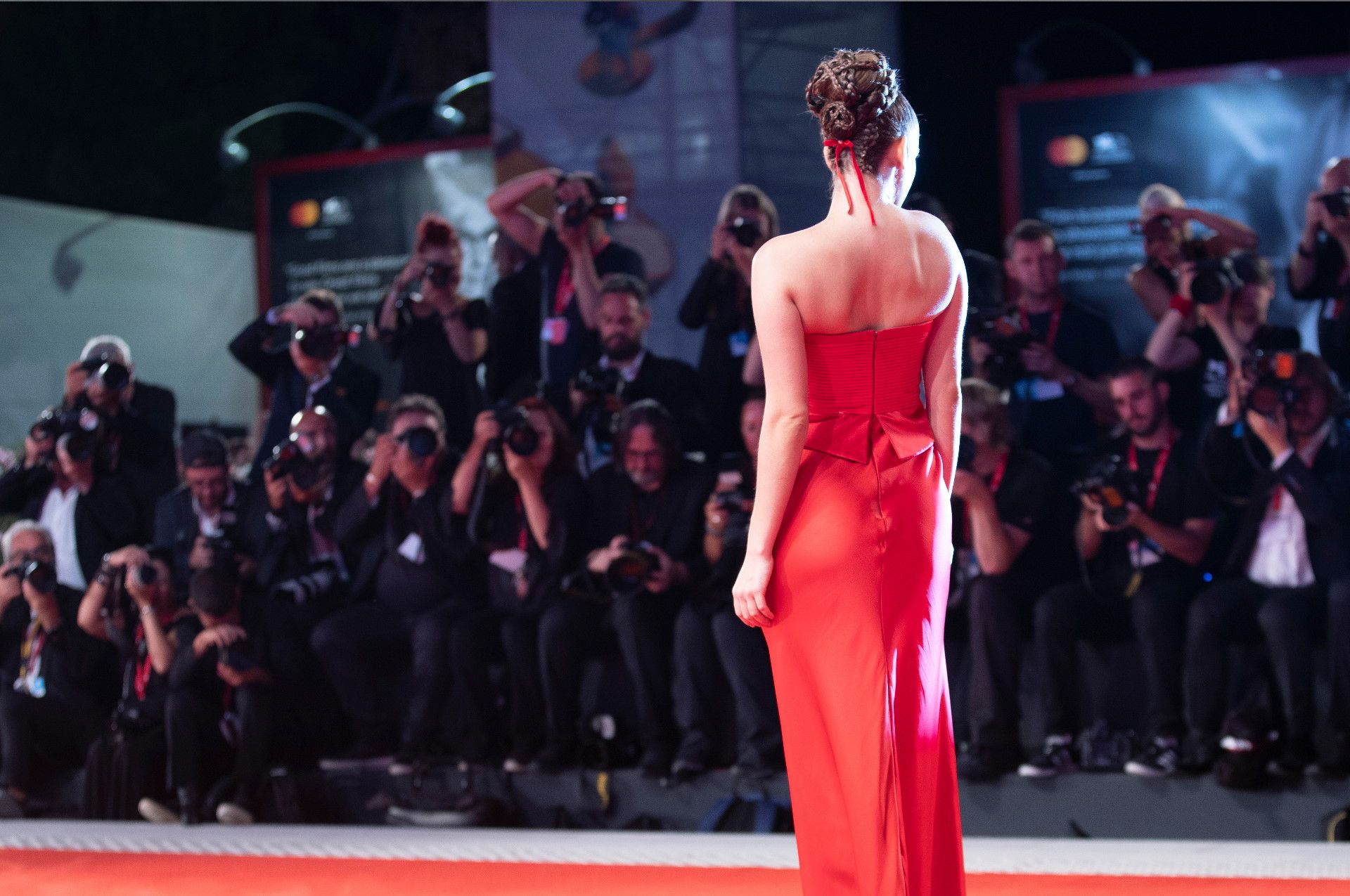 Be a star
10. February 2021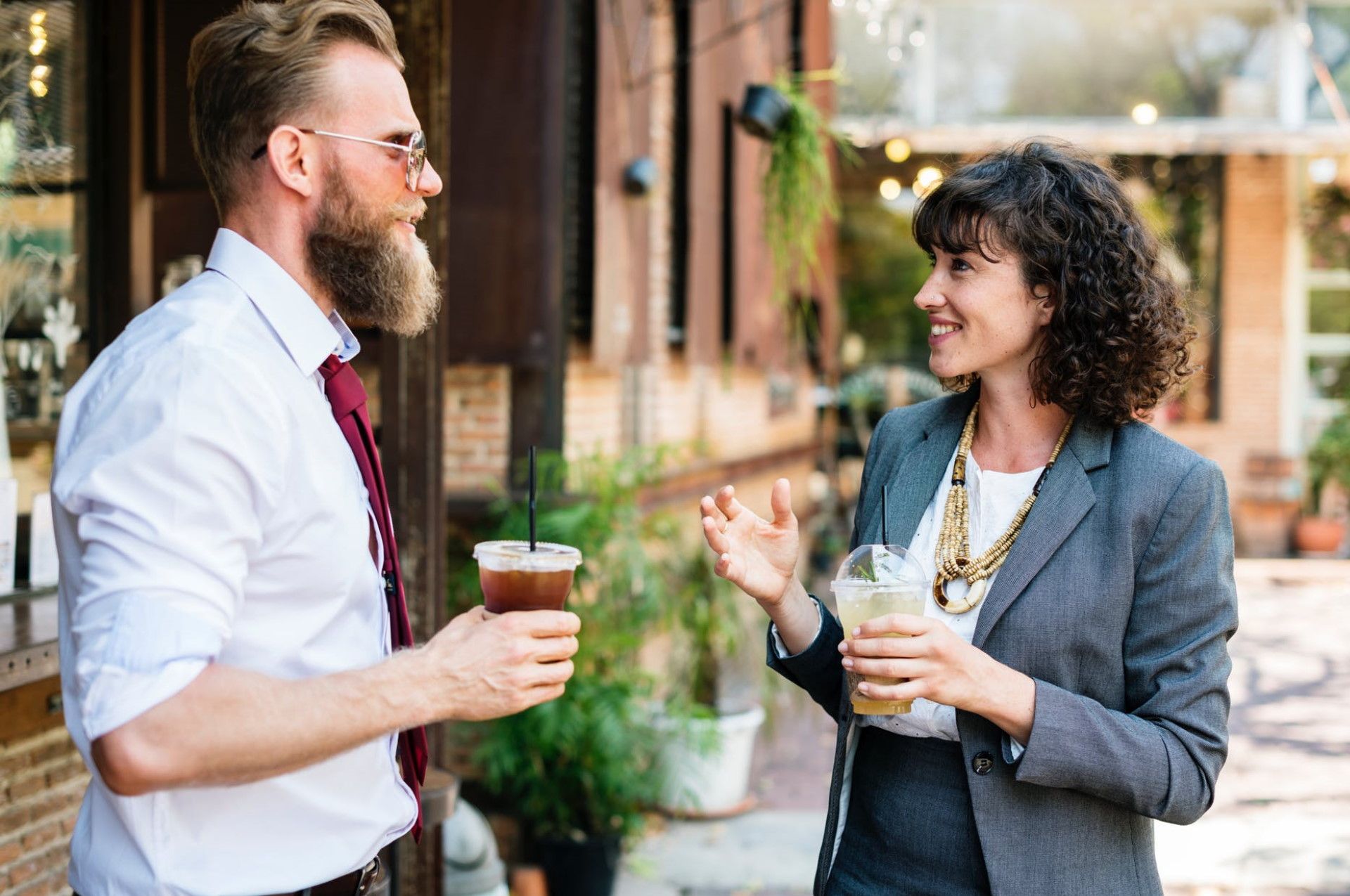 Hire a friend
10. February 2021
In certain situations, only a certain amount of people ensures that the desired goal can be achieved. This is the case, for example, when a newcomer band is planning first performances and concerts or when new products are presented at a press event. But also for many other occasions, a crowd can be hired through the alibi agency in order to boost business, help one's own success on the jumps or to give more emphasis to one's own protest. Find out more about which events and events you can rent a group of people for through our agency.
Private & business rent a crowd
A large crowd, gathered in a public place, always causes a stir and attracts the attention of the press, but also that of onlookers. Politicians, music groups, individual artists and companies who want to benefit from the attention generated in terms of social, professional or entrepreneurial status are particularly taking advantage of this marketing strategy.
Anyone who wants to rent a crowd of people is aware of the curiosity and phenomenon of people's herd instinct: where a human approach gathers, there must be something special – so take a closer look yourself!
A crowd always arouses the curiosity of the observer – whether these are people who see a collection of many people on the ground or through the media. The same effect occurs when you can see on TV, in the press or on social networks photos of large groups of people who are
Politicians
Actor
Singer
Bands
Or who are interested in new products that are currently being presented at a press conference. A human grape always has an attention-promoting effect. And that's why a large audience is giving people in public life and saleable products considerable attention and can trigger a veritable hype, so that awareness and demand can be significantly increased.
Through the Alibi Agency, you can rent a crowd for professional events, press events and for various private events to
For more publicity
For exuberant party atmosphere
Better sales figures
Etc.
Or to celebrate your wedding on a grand scale. But that is far from exhausted. This is why further examples of the occasions for which a group of people can be rented will follow.
Rent a crowd for these occasions
The alibi agency is headquartered in Germany and offers its services across national borders. Regardless of which location you want to rent a crowd, we are at your disposal as an experienced agency with our employees. This opens up unimagined opportunities for you to perfectly organize your private or professional event through a large crowd – because success can be planned!
Book promotion: Rent listeners for a reading
Every year, numerous new publications can be counted in the book trade. Authors and publishers have a hard time promoting new books adequately in order to achieve good sales figures. Author readings are a successful marketing concept, establishing new publications on the large book market and drawing the press's attention to the new book.
In order for the book presentation to meet the broad public interest, publishers and authors invite readers and press representatives. Failure to deliver on the hoped-for promises can lead to negative voices in the press – because everything indicates that there is no interest in the new publication.
In order to fill the existing seats with an interested audience at a reading, publishers or authors can rent a crowd for the book presentation. The paid audience follows the book lecture attentively and pays tribute to the presented book with enthusiastic applause, which can have a positive effect on the reviews of the press representatives and thus also on the sales figures.
Political event: Public rental
Renting a crowd is not a new achievement in politics. No politician wants to leave anything to chance! This is why the assistants ensure a paid audience at public events, ensuring that the appearance of the politician is accompanied by an enthusiastic audience. It doesn't matter if it's a real audience or a paid audience. The main thing is that the public perceives a large crowd who are interested in the political person!
For public appearances and campaign events, parties and individual political activists can rent a large crowd of people through our agency, applaud their participants and ask for autographs or selfies.
Participants for rally rental
If you have organized a demonstration or rally, a rented crowd will give more emphasis to your message. The purchased group of people mixes among the normal participants, participates regularly in the demo and thus increases the number of participants of your event inconspicuously. Because there are no notable differences between real and purchased demonstrators and participants of your rally.
If you rent a crowd through our agency to increase your march or simply have more audiences, you can self-promise about how the rented crowd participates in your rally. The rented men and women support your demonstration march by wearing banners, applaud during lectures of the speakers and express approval for your topics.
Exhibition: Renting Visitors
Photographers, painters, sculptors and similar artists invite art journalists, local press and prominent guests to exhibitions and vernissages to attract public attention. For cultural events, events and other events, visitors can be easily hired through our agency, so that the press representatives meet a large audience at your exhibition.
The large crowd of an interested audience generally encourages positive coverage in the local press, which gives artists more attention to real audiences. This will increasingly attract women and gentlemen interested in art who visit the vernissage or exhibition.
Rent participants for seminars
Further training through seminars is now more important than ever in order to advance professionally. Those who have already held many business seminars and were able to convince the seminar participants with their expertise and skills benefit from the word of mouth of enthusiastic participants. However, those who are still at the beginning of their careers as seminar leaders and speakers have a hard time taking all the seats in a seminar event without a good marketing strategy.
The agency Freiraummanager therefore offers to book participants for seminars that provide positive reviews and feedback on the provider's website or on company pages on the social networks after the seminar. The positive response of real seminar participants is read by interested parties and is therefore an efficient marketing tool to increase demand within the target group. Increase the reach of your seminar offers now, which will soon be fully booked thanks to positive reviews.
Singer, Actor, Youtuber: Groupies & Fans Hire
Performing artists have a hard time gaining a certain level of fame at the beginning of their careers. At public events and at-feeging events, they are usually in the shadow of the famous A-celebrities, who are cheered on by fans on the red carpet and attract the lightning storm.
Before you can look forward to your own fans and even more to a large fan base, which attracts the attention of the celebrity photographers as well as the gossip press, a certain level of awareness must have already been achieved. Since one does not work without the other, not quite so well-known music groups, solo performers, actors and Youtubers without much reach decide to push their popularity through purchased fans.
They hire a crowd who appear as fans in public as well as at smaller and larger events and cheer on the star. The purchased fans ask for autographs and ask to be allowed to take a selfie with the star. While the still relatively unknown celebrity enjoys the fame through the purchased crowd, the crowd around him attracts the attention of other attendees.
Even people who didn't know the actor, singer, band or youtuber before, will join them to enlarge the crowd and ask for autographs and photos together. Because no one wants to give themselves the nakedness to admit that you don't know a celebrity. And likewise, hardly anyone wants to miss the chance to be photographed together with a celebrity, if you are already at such an event.
If you would like to rent a crowd through us, we will coordinate with you exactly what kind of fans they are. We provide you with the right audience and fans in the desired age group – from young groupies to fans of pop music.
Video production: Rent extras
Are you planning a video production for which you would like to hire actors or extras? With us you can book professional actors as well as amateur actors and extras as well as rent a larger crowd, who as actors support your video production.
Let us know what support you need for your video production via email, WhatsApp or in a personal phone call. We are very happy to make you an individual offer.
Crowd rent for flash mob
Our agency also provides men and women of all ages if you want to make a fuss with a flashmob. If you plan a spectacular flashmob in a shopping centre or for an event, we will take care of the pre-selection of suitable flash bullies for you.
Get in touch with us so that we can choose ladies and gentlemen who enjoy dancing, singing and participating in an eye-catching flashmob. Of course, there is the possibility to rent not only the flash bullies themselves, but also a well-heeled crowd, which mixes among the real spectators, infects with good mood and encourages to clap along and dance along.
Rent a crowd for private occasions
As in the professional field, there are also one or the other occasion in private life for which our clients rent a crowd. These can be ceremonial occasions such as weddings or parties, but emphatic people can also be involved for sad occasions.
Original marriage proposal: book a crowd
Surprising the partner with an extraordinary marriage proposal is what many women and men in love dream of. For several years now, more and more people have decided to use a spectacular flash mob to hold on to the hand of their loved ones. The men and women who take part in the flashmob give the wedding proposal a special setting: they dance, sing, clap and thus create an absolutely unique and romantic atmosphere with the appropriate musical underpinning.
But not everyone has such a large circle of friends to drum up a decent crowd for a flash mob. On the other hand, there are people who would like to take part in a great event as flash bullies, but there is a lack of opportunities. We, the Swiss agency Freiraummanager, bring the two sides together. Find active supporters for your original marriage proposal with a flashmob, we'll drum up dedicated flash bullies for you! Wedding guests rent & with
Wedding party exuberantly celebrate
Some couples want to get married in the closest circle of the family, others want a big wedding party for the most beautiful day in life to celebrate exuberantly. Wedding couples who want to celebrate a raucous wedding party with an unforgettable wedding party into the marriage, but when creating the guest list find that they have too few good friends, some family members are not green or that a few funny party people are missing, who provide a good atmosphere, have the opportunity to rent tried and tested party guests.
As an experienced agency, we have many people in our database who know how to mingle with the crowd on social occasions and celebrations and to inflame the mood with their good mood. Perfect if you want to get married and you are missing the right wedding guests!
But it often happens that a couple burns through to a wedding and wants to experience their own dream wedding in another country. It is hardly possible to take the entire wedding party from home to the dream place. Because that would probably (almost) go beyond any financial framework. If you still don't want to celebrate alone at a wedding in Las Vegas or another dream place, you can book a wedding party as well as groomsmen and bridesmaids through our agency.
Rent a crowd for a party
Just like for the wedding party, you can book a few nice people for each private party, who bring momentum to your party. You determine how many party guests you want to book and in what age group your rented party guests should be. We only teach men and women whose lifestyle includes going to parties regularly and infecting them in a good mood. Birthday party, New Year's Eve party, housewarming party for the new apartment – we have the perfect party guests for you, with whom every celebration becomes a success!
Renting people for a funeral
Funerals are sad occasions. More and more often, people choose not to attend the funeral and funeral of a deceased person. Either because there was previously a dispute in the family that lasted beyond death. Or because, for emotional reasons, participation in the funeral is not possible. Unfortunately, sometimes a lack of empathy is the reason why few people come to the funeral. This can be enough to ensure that not even enough coffin carriers are available.
In order to ensure that the funeral of the deceased can nevertheless take place in dignified circumstances and that the burial can be held in a ceremonial setting, either relatives or funeral companies seek discreet mourners and/or coffin bearers.
Take care of the last honor for a deceased relative and if you would like to rent coffin bearers or mourners, you can commission them through our agency at short notice. A fee is usually agreed for this service. However, in our employee register there are also people who volunteer as coffin bearers or mourners. Click here for more information if you want to hire a mourner.
Alibi agency: We provide people who fit the occasion
The reasons why strangers are rented for a particular occasion are of different nature – professional, private, joyful or sad occasions. Our concern is to help you in any situation! We provide suitable men and women for every occasion who know how to behave confidently in their society and who implement your wishes professionally. Whether this is a discreet mourner, an interested seminar participant or a party guest who infects the rest of the party with his good mood.
If you would like to rent a crowd, we are always available to you via e-mail, WhatsApp or on the phone.