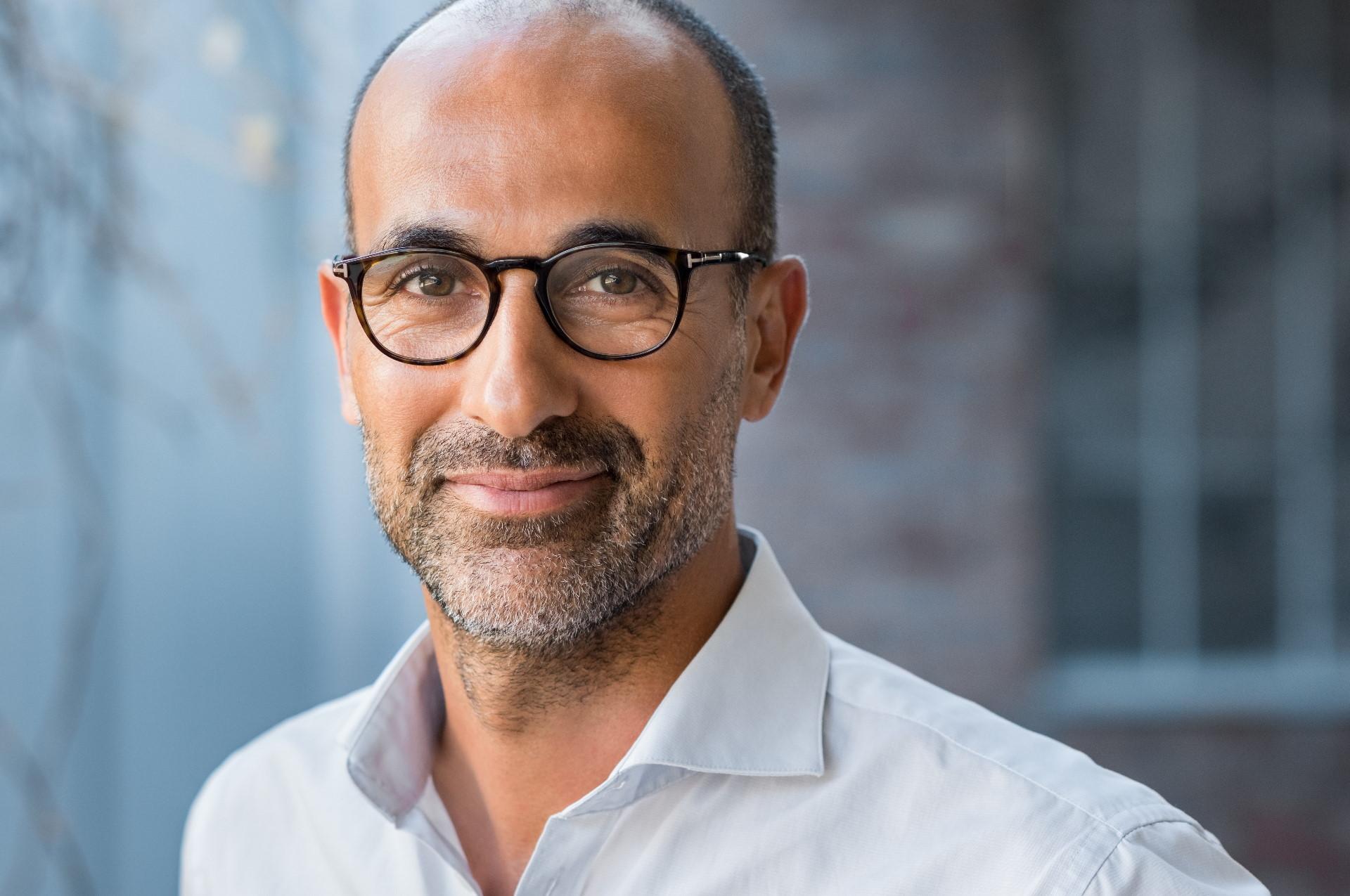 Privat Concierge
10. February 2021
Funeral guests for rent
10. February 2021
Sometimes it can get brittle and a good excuse or even a waterproof alibi is needed. This is more common than most people think possible. Maybe that's the way it is for you. Whether you've forgotten an appointment, you want to hide something from someone, or when it comes to protecting your privacy. With our more than 20 years of experience as a professional alibi agency, we are happy to assist you by giving you an alibi. Our services range from simple phone & chat alibis to perfect double life, where even actors can be used.
No more excuses: Professional alibi of experts
We do not exaggerate when we tell you that there is nothing we have not experienced with our agency. These are some examples with the most common reasons why our clients hire the globally active Swiss agency Freiraummanager as alibi donors:
Football fans who need excuses to watch football in peace of mind.
Men who have to reach deep into the trick box to be able to go to the pub with their mates without triggering a relationship crisis.
Women who want to hide their next shopping trip to a metropolis like Milan or Paris from their partners.
Mothers and fathers who have to hide contact with a child from a previous relationship because the new partner is jealous.
Men and women who have missed an important deadline and urgently need a good excuse for failure.
People who suffer from burnout or a disease such as cancer or HIV and do not want to make this public to third parties.
Couples who want to fake a luxury holiday because they have taken over financially and cannot afford a holiday at the moment.
Lovers who need a phone or chat alibi to prepare an original wedding proposal in all their homes.
Gay men and lesbian women who want to keep their love of the same sex secret from family, friends or employers.
Tied people who wish to spend a holiday without a husband or wife.
Ladies and gentlemen who suffer from literacy weakness or illiteracy and want to keep this secret for themselves.
Singles who are annoyed by the constant enquiries of their parents why you still don't have a girlfriend or a friend.
Stressed managers who want to enjoy a weekend or a trip without a mobile phone.
Desperate people who have lost their jobs and are ashamed of it.
Couples who want to burn through and secretly marry far from any hustle and bustle.
Phone & Chat Alibis are also booked when it comes to spicy matters. Side jumps, affairs, a secret love holiday, canceling appointments and even ending are also reasons why our clients commission the professionals of the agency Freiraummanager as alibi donors.
No matter what life situation you need an alibi for – as long as it moves within the legal framework, we are at your side with our extensive wealth of experience as an expert!
How do Phone & Chat Alibis work?
The above examples show how different the situations in which our clients commission the experts of the Freiraummanager Agency to support them as alibi donors. For every client and for every situation in life, we help our clients to create a tailor-made and waterproof alibi that is optimally adapted to the specific situation.
Alibi by agreed phone call
The "smallest" solution is the agreed phone call. Suppose you're invited to a party, company party, or family celebration that you don't fancy. Cancellation is out of the question for you because you don't want to be rude. But you don't want to spend the whole day or the whole evening with the company.
Contact us in advance so that we can find a solution quickly. In most cases, a pre-arranged fake call is enough to give you a good excuse why you need to leave the event or the celebration early. At the agreed time we call you on your mobile phone. All guests present can listen to the phone call and hear it live, which is why you have to leave.
Maybe because …
You need to take your child to the pediatrician.
There is an emergency in your company and you are urgently needed.
Her best friend just learned that her partner had cheated on her or even left her.
Your mother's beloved dog is out and you are asked to help with the search.
Your best friend has a breakdown with his vehicle and is not a member of an automobile club.
For such situations, everyone certainly understands and it is perfectly understandable that you have to say goodbye to the celebration prematurely.
Of course, our experienced telephone operators ensure that you can fully engage with the content of the conversation and react absolutely authentically during the agreed phone call – so you will not be embarrassed to dizzy more than is absolutely necessary for the watertight alibi.
Alibi by agreed chat messages
Similarly, alibis can be created via chat messages. However, these have the advantage that you receive either written text messages, voice messages and even chat messages with photos or videos that you can show or play if necessary. This makes your alibi particularly credible.
The alibi expert we have commissioned can pretend to be your work colleague in the chat message and, for example, fake a previously agreed emergency. This can be an urgent meeting in the company, a problem in production or a difficult customer to worry about.
Of course, there is also the possibility that you can call back on the fake chat message to talk about the "problem" first on the phone. Your recall and the supposed attempt to solve the "problem" on the phone makes your alibi hard-hitting. Who doubts it when you give everything so as not to have to drive urgently into the company.
The cases in which our clients commission a chat alibi are also extremely versatile. Sometimes it's just a matter of defusing a tricky situation, justifying a delay, or getting a romantic weekend with your lover.
If you have missed an important appointment, the chat history provides a good reason why you were unable to attend the appointment. Perhaps because you helped another motorist in a tyre breakdown or because you were prevented for health or professional reasons.
You may need a credible alibi to hide your sidestep or affair. As a renowned alibi agency that has been operating for more than 20 years, we work across borders and have access to a global network of partners, we have an almost inexhaustible wealth of ideas, reliable partners, real companies and technical capabilities to provide you with your perfect alibi. This also applies, of course, if you want to enjoy a weekend or a longer trip all by yourself or with your affair.
Other professional alibi services of Freiraummanager
More than 20 years ago, the idea of setting up a professional alibi agency arose. Out of necessity, the idea arose of offering helpful services to other people as a professional alibi donor in order to create personal freedom or to help in any kind of emergencies.
Over the years, countless people with a wide range of concerns and problem areas have approached our alibi agency with confidence. This has always required us to engage in new situations and to find individual solutions with a wealth of ideas and immeasurable creativity.
Over the years, we have created many other services that we can use to help our clients with almost any problem. An important part of this is our growing partner network around the globe, which includes real companies, actors and numerous experts in various fields. This opens up a wide range of possibilities for us – and thus also for our clients.
On request, we are able to give you short-term, long-term as well as permanent alibis in addition to Phone & Chat Alibis. From the "small" alibi such as phone & chat alibi to perfectly organized double life (internal link) or a fake partnership, if you no longer want to be perceived as single or if you want to hide your homosexuality.
Below we give you a small insight into our wide range of services as a professional alibi donor.
Alibis from the professional: concealing unemployment
Your employer has told you to terminate or you have become unemployed for other reasons – for example, dismissal due to burnout or illness – and you want to keep your unemployment secret from third parties? We help you to make a perfect excuse by confirming job changes, business trips or participation in training activities through invitations, certificates of participation or other written documents with the help of our company partners.
Concealment of sexual orientation
Are you literally tired of being constantly asked whether you are on women or men, why you have not started a partner or a partner, or a family? With fake social accounts, edited photos and fake chat histories, we help you finally get the peace you want. We are also happy to provide you with trained actors and actresses who act as an accompanying person or relationship partner during a business lunch, business trips, parties and other events.
Professional alibis for secret contacts with the child
Fathers and mothers who are in a desperate situation are increasingly turning to us. They are in a new relationship and want to maintain contact with the children from a previous relationship. In many cases, this understandable desire causes serious problems and sometimes serious relationship crises, because the new partner reacts with jealousy to the contact with the offspring.
Together with the affected clients, we work out ways to maintain both the contact with the children and the new relationship. We support our clients in creating a double life that provides targeted solutions for weeks, months, and even years when no other alternatives are available.
There is no problem for which we cannot find solutions
Whether phone & chat alibi or perfectly staged double life. Whenever in your current life you feel constrained, constricted and cornered by third parties, we, as an experienced alibi donor, are reliably at your side in all walks of life – no matter how desperate the situation may be.
For more than 20 years, we have been helping people from all social classes to realize their own dreams, to realize themselves and to be able to live life in a way that suits their own wishes, needs and ideas.
By far we offer not only phone & chat alibis! Do you miss a solution to your particular problem, which we have not yet discussed here? Don't hesitate to get in touch with us – we are the experts at your side if you want more freedom for your life so that you can finally breathe a sigh of relief and enjoy your life without limits!
Your Benefits With Phone & Chat Alibis from Professionals
Clients who hire us as alibi donors almost always report that they have previously engaged relatives, friends or acquaintances to act as alibi-givers. It is not uncommon for this to end in a fiasco, because, for example, in an argument the secret was revealed or the Alibi provider accidentally messed up. This can even happen many years later, when no one actually thinks about the actual occasion for which the alibi was needed.
So that you do not do the same, you order us! We take strict care that there are no connecting points between our experts and your social environment. In this way, we ensure that every alibi order can be implemented professionally and absolutely discreetly. If you need an alibi where we use an actor or an actress, we ensure that this person does not come from the same city or the immediate vicinity where you or the swindled person comes from.
There are also two advantages that we would like to mention: you are not permanently obliged to thank anyone and to blame, nor do you make yourself extortionate when you commission our alibi agency. Because: No matter how often you use our help – you book a professional service with us and we are committed to discretion and confidentiality.