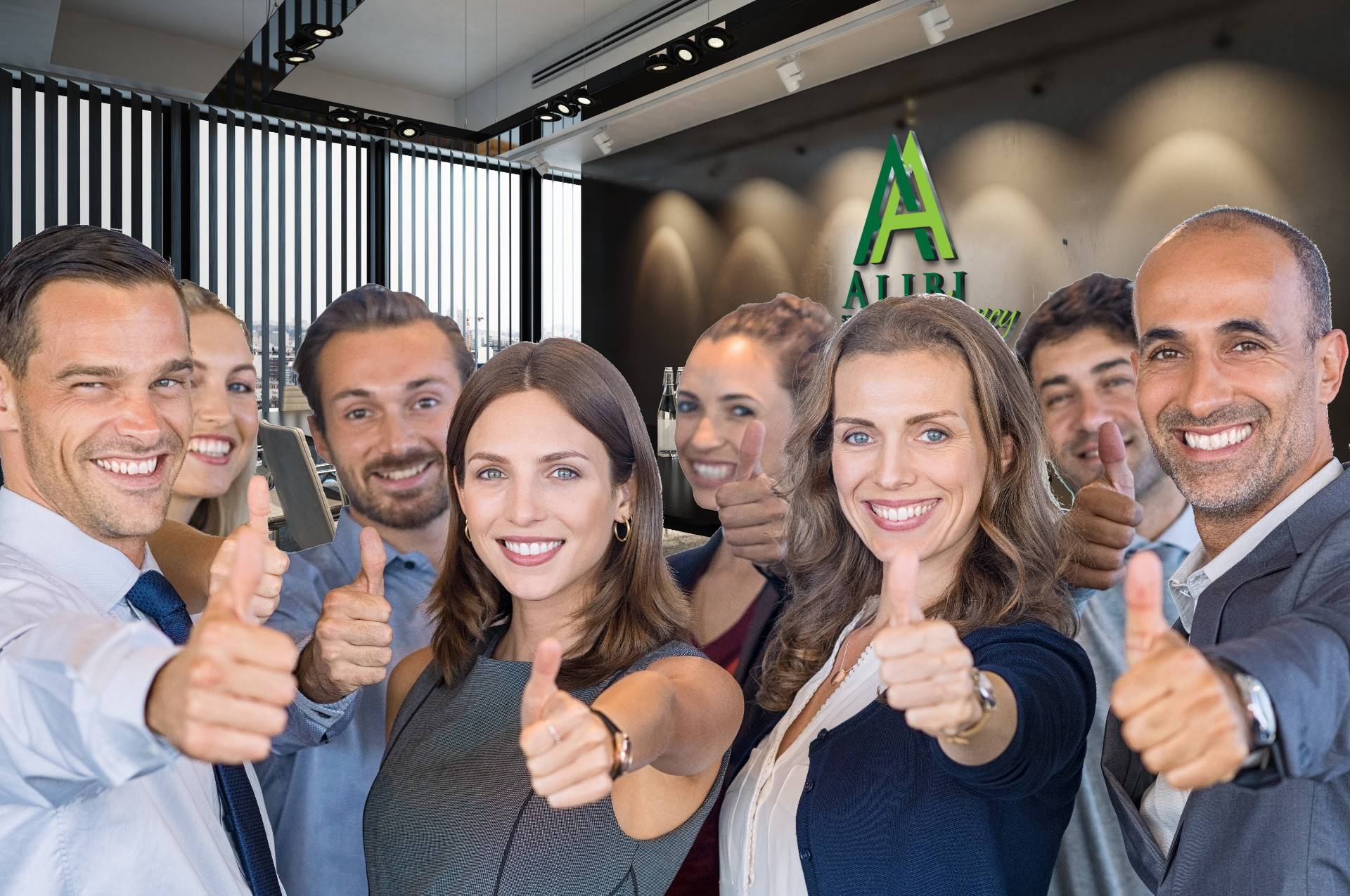 VIP Club Memberships
10. February 2021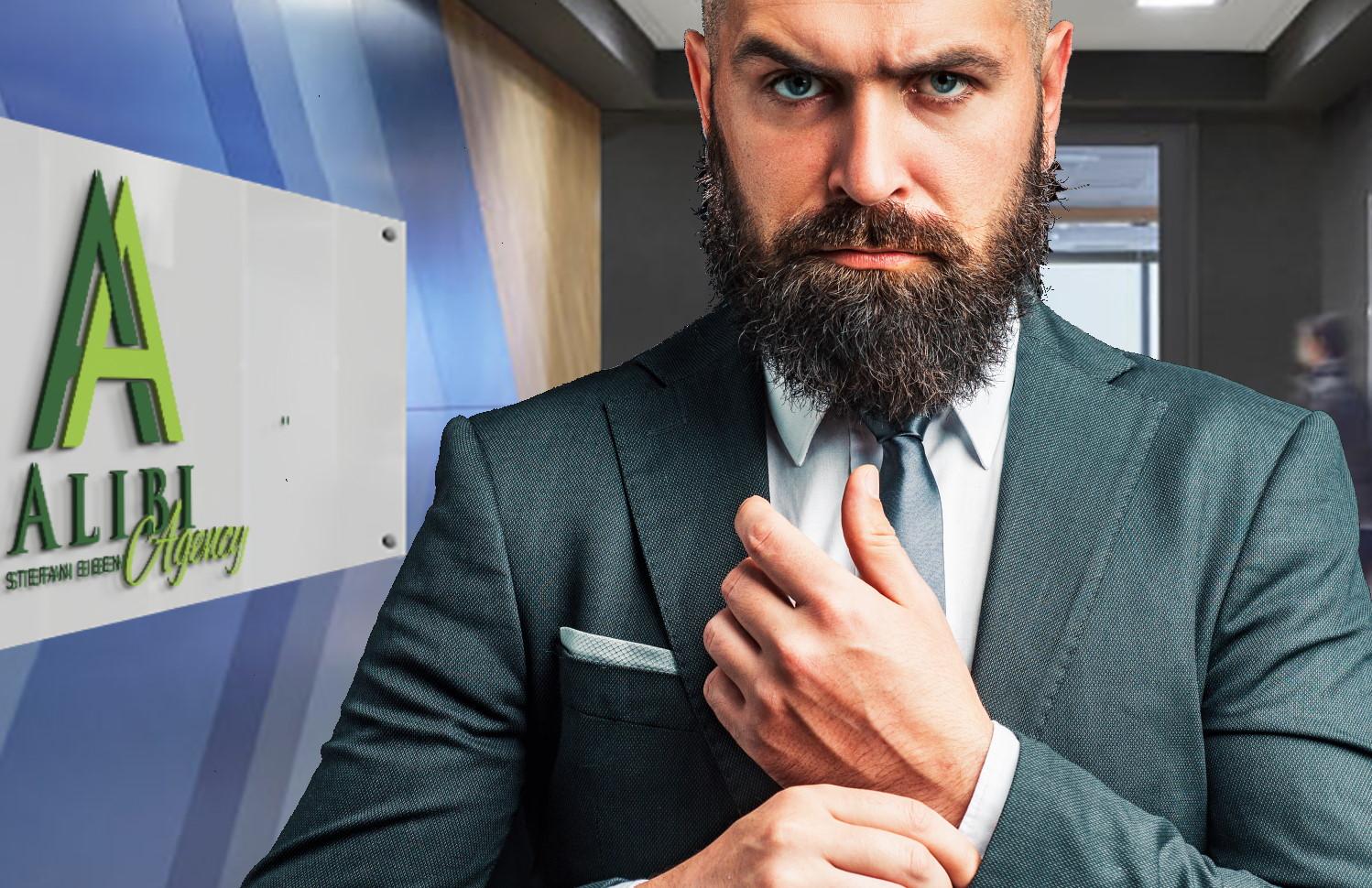 Debt collector
13. February 2021
Which bride and groom does not dream of a wonderful wedding party with groomsmen, bridesmaids and a large wedding party, with which is celebrated exuberantly into the night. However, it is not always so easy to realize this special dream. So that you can plan your dream wedding the way you wish, the alibi agency offers you professional solutions for your wedding. Since we have built up a broad network of partners worldwide due to our more than 20 years of agency activity, you can rent wedding guests, groomsmen and bridesmaids – in Europe and outside Europe.
Why newlyweds invite strangers to the wedding
For many wedding couples, it is a blessing if they invite only a few people to the wedding, as a large wedding party usually also means that the cost of the wedding is rising and, in particular, can hardly be met by a young newlyweds. If the bride and groom each have a large family, the list of wedding guests can easily exceed a hundred people and more. This costs a lot of money, which most young couples lack.
However, there is also the opposite problem. Social life has changed a lot in recent years. Often newlyweds lack groomsmen, bridesmaids and wedding guests, because the circle of friends is very small, there is a dispute within the family or simply lacks the money for a feudal wedding party.
In addition, more and more wedding couples are choosing to simply burn through and get married in another country. Without family and without friends. In order to prevent the wedding from becoming a lonely event in such cases, couples increasingly decide to invite strangers to the wedding ceremony abroad, who participate as bridesmaids, groomsmen or wedding guests at the wedding ceremony in front of the registry office, in the church and at the wedding ceremony. Learn more now if you want to rent guests, groomsmen & bridesmaids for your wedding.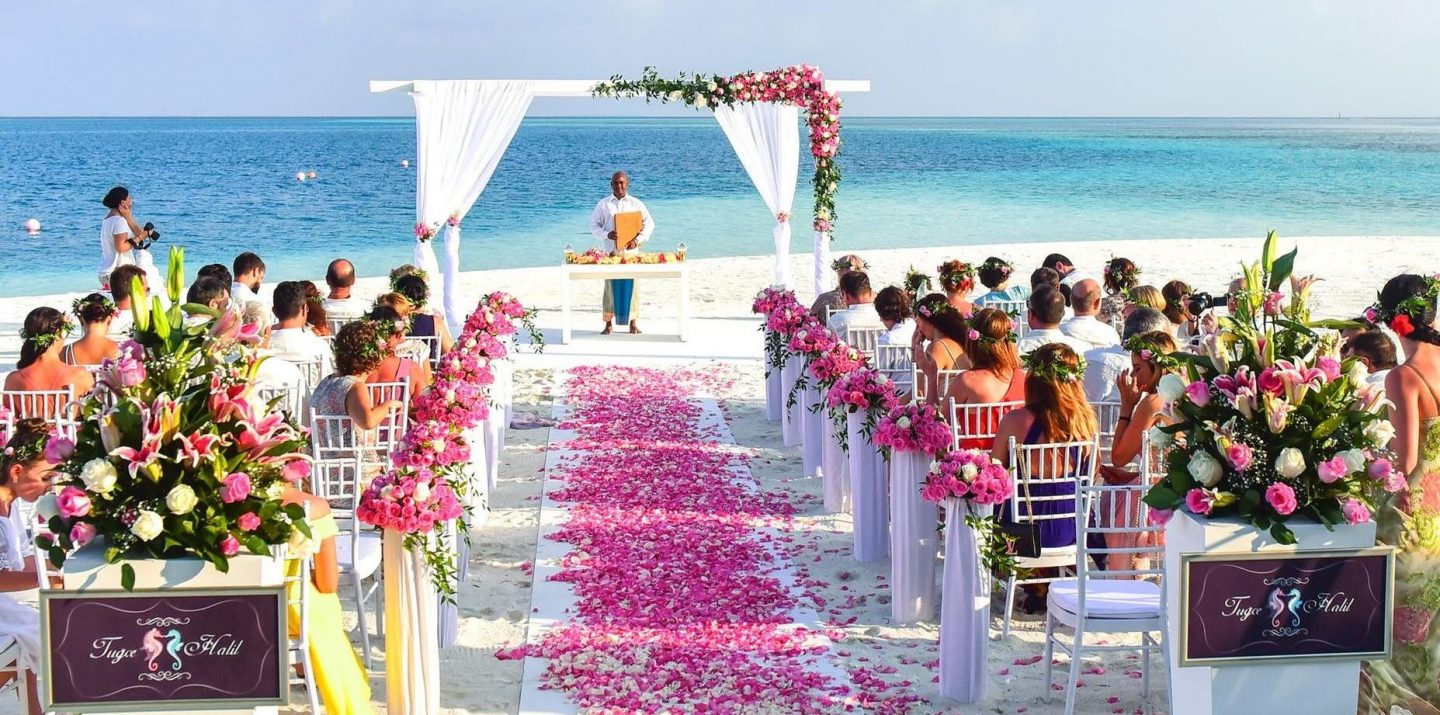 What role does the bridesmaid play at a wedding?
Usually it is the bride's best friend who is always present at the bride's side during the wedding as a bridesmaid. Bridesmaids look to the right. They check the bride's make-up, help the bride to straighten the dress, the veil and the tow, and they accompany the bride to the toilet. Because with the beautiful wedding dress it is not so easy to visit the toilet for a short time.
In addition, it is the task of the bridesmaid to guard the bridal bag and the bridal bouquet when the bride needs free hands, goes to the toilet or receives the congratulations of the wedding party. In her own handbag, the bridesmaid carries practical utensils for various contingencies that cannot be found in the bridal bag. These include make-up, handkerchiefs, see-through nail polish (to stop running meshes), hand cream, perfume and other women's items.
It goes without saying that the bridesmaid is the most important person alongside the groomsmen at the side of the newlyweds and must not be missing at the wedding.
Bridesmaid Rent & Traditional Marriage
Traditionally, the bridesmaid is single and at least well befriended with the bride or even related to the groom. However, there is not always a lady in her own environment who is available as a bridesmaid at the wedding. Unfortunately, it also happens that the already selected woman falls ill or for other reasons cannot show up for the wedding.
In such a situation, you can hire a bridesmaid through the Agency Freiraummanager, so that you do not have to give up this important helper. If you would like to book a bridesmaid, we kindly ask you to contact us as soon as possible via WhatsApp, phone or email, so that we can choose a nice bridesmaid for you and give you enough time to meet the bridesmaid before the wedding date and to discuss all the important details together.
If you hire a bridesmaid from us, we will provide you with a young woman who will professionally tune in to the role of bridesmaid, so that on the most romantic day of your life you will feel completely in good hands and receive excellent support – as if you were accompanied by your best friend to the wedding altar!
Rent grooms & meet legal requirements
The groomsmen of the newlyweds are named persons who are present at the wedding and testify to the marriage by signature. In some countries, it is compulsory for witnesses to marry. The following are some information on the legal situation in Switzerland, Spain, Austria and Germany:
Legal situation Groomsmen Switzerland
According to the current Swiss legal situation, according to zGB Art. 102, two groomsmen are required by law, who must testify to the couple's marriage.
Legal situation Groomsmen Austria
In Austria, two groomsmen are needed. Since 2013, according to the PStG 2013, groomsmen can be dispensed with or only a groomsman can be appointed if both fiancées insure this by means of a declaration.
Legal situation Groomsmen Germany
Since 1998, by virtue of Section 1312 of the German Civil Code (BGB), there is no longer any obligation to enter into marriage in the presence of witnesses. Future spouses can still name one or two groomsmen if they so wish.
Before your wedding, inquire about the valid legal situation in the country where you wish to marry. If you do not have suitable people in your area or if you marry without family and friends abroad, you can hire professional groomsmen from us to either keep the tradition or meet the legal requirement.
Since the agency Freiraummanager operates worldwide and is internationally networked, we can commission groomsmen as well as a bridesmaid and wedding guests worldwide.
Burning through and getting married: Wedding guests rent & groomsmen rent
This has long been a trend in America and is the result of the desire of many wedding couples who want to get married in Las Vegas. Las Vegas is the wedding metropolis par excellence. It is not only American women and men who are saying yes here, but this also applies to many couples from all over the world who want to marry. Instead of marrying at the home of the bride and groom, couples burn through to secretly exchange wedding rings in a secret location. This doesn't always have to be Las Vegas – there's a romantic location in other places that's perfect for daring.
Marriage cheaply: Wedding guests, groomsmen & bridesmaids rent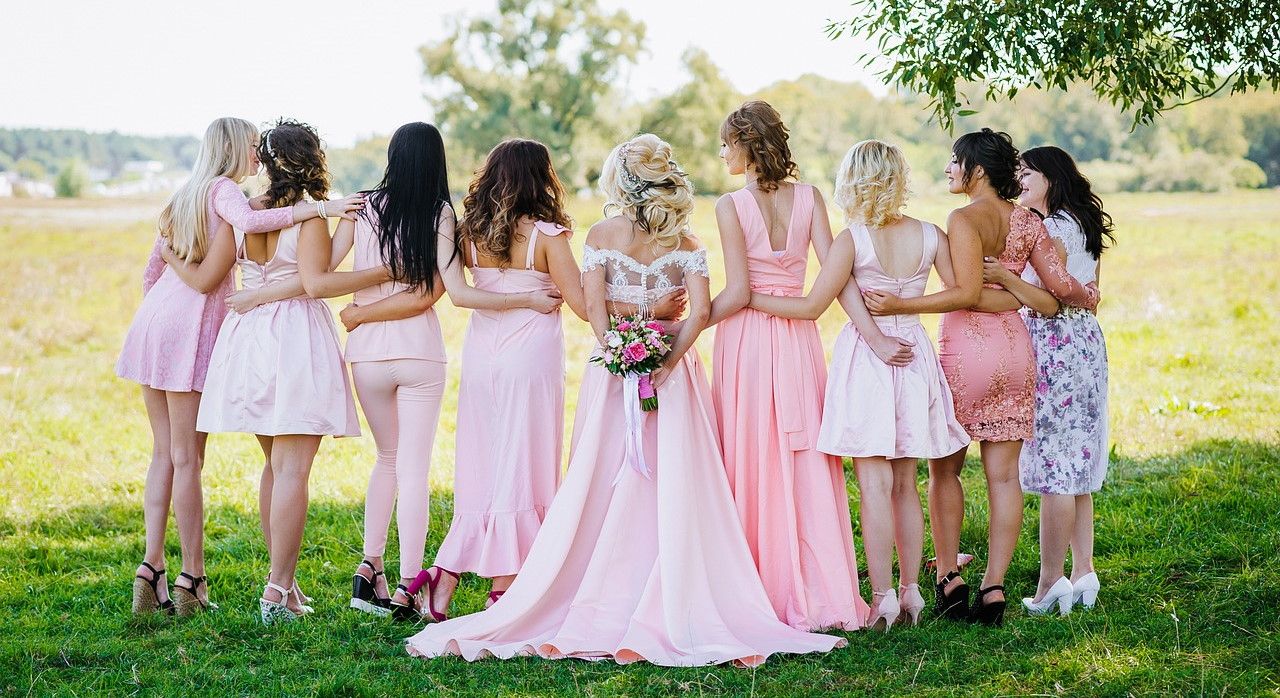 When the budding newlyweds burn through for the wedding in another country, usually no or only a few family members and friends are initiated. On the one hand, in order to approach the port of marriage in trusty company, on the other hand for financial reasons. Because a wedding, to which one would have to invite perhaps a hundred guests or more at the hometown, is hardly affordable anymore. It can be much cheaper if the newlyweds burn through for marriage and only invite the closest friends and relatives to marry or completely forgo real wedding guests and instead rent guests, groomsmen and bridesmaids in the destination country.
Secret wedding: How not to bump into family or friends
Wedding couples who want to fulfill the dream of a wedding at a remote location are in a predicament. If you decide to invite only hand-picked relatives and friends to the wedding abroad, you run the risk of bumping into other people who do not end up on the list of wedding guests. Therefore, it is usually the better decision not to initiate anyone into the wedding plans and instead to marry secretly abroad – without relatives and friends.
Nevertheless, it is much nicer if the newlyweds do not have to celebrate the wedding party alone or only with a select circle of wedding guests. Finally, a proper wedding requires groomsmen, bridesmaids and at least a few wedding guests to create a celebratory atmosphere and beautiful wedding pictures can be taken as a reminder of a wonderful day.
No matter where you want to get married – we organize a great wedding party, groomsmen and bridesmaidfor you, so that you can experience an unforgettable wedding!
How your wedding will be an unforgettable experience
We assure you that no matter where you want to get married, you don't have to do without bridesmaids and groomsmen, nor on good-humoured wedding guests! Regardless of the wedding location, we will put people at your side to help you make your wedding a unique, beautiful and unforgettable experience.
The Swiss agency Freiraummanager can look back on more than 20 years of experience and knows how to meet individual customer requirements professionally – regardless of what concerns it is. Over the years, we have been able to establish an international network of partners so that we can fulfill our clients' wishes at almost any international location and help them achieve a dream wedding.
Dream wedding – anywhere you want
If you plan to celebrate your wedding in a close circle in another country, we will be happy to help you fulfill your specific wishes. This also includes taking care of groomsmen as well as professional wedding guests for the wedding ceremony in front of the registry office or for your church wedding. Of course, you can also rent a bridesmaid through our agency, who takes care of all matters of the bride during the wedding preparations and accompanies them to the wedding altar.
Place filler in the church: Book now wedding guests for the church wedding ceremony (h2)
Newlyweds who want to get married in small circles often worry about what it looks like when the seats in the church remain unoccupied. While there are only a few seats available in the registry office for wedding guests present, even the smallest church looks empty if you have invited "only" 20, 30 or 40 wedding guests.
Most of the church benches remain empty. This often leaves a discomfort among newlyweds. Eventually, this makes it seem as if the bride and groom either don't have many friends or don't have enough money to celebrate a feudal wedding with a big wedding party.
Whether this prejudice is true or not, if you want to make sure that all seats in the church are occupied, you can easily book professional wedding guests through our agency, who will occupy all the seats available during the church wedding ceremony and allow your wedding to be a ceremonial setting with a large wedding party.
It is possible that you only rent wedding guests for the church wedding ceremony, and then enjoy the ceremonial part of the wedding with close family members and friends. You can rent professional groomsmen and guests by the hour or only for the ecclesiastical part of your wedding through our agency. There is no need to dine with rented wedding guests and bridesmaids in the restaurant!
Enjoy a wedding without family disputes
Have you experienced several times in the past that family celebrations always lead to a fiasco, because family members are not green and therefore every encounter ends in a sprawling family dispute? It is perfectly understandable if you wish you were spared this horror scenario at your wedding!
No newlyweds are forced to invite the quarrelsome family! If you simply don't want to ruin your wedding party by the "buckling kinship", we will be happy to help you put together a pleasant wedding party so that you can enjoy your own wedding undisturbed!
Our professional wedding guests do their utmost to make the wedding celebration as pleasant as possible for you and your bride and groom, so that this special day remains in wonderful memory. Celebrate your wedding with nice people – without irritated mood and family dispute!
Few guests for the wedding – expand your guest list
Some newlyweds have only a small circle of relatives and friends, but dream of a big wedding. The fear that there will be no real mood for celebration at a wedding in a small circle is quite justified. Because the more guests are invited to this festive occasion, the more exuberant is celebrated.
Mix rented wedding guests among your family and friends to expand your wedding party and create an exuberant party atmosphere. We provide you with a professional wedding party that moves safely in a social setting, blends harmoniously with the real guests and helps to make the wedding party a successful celebration, where all present enjoy themselves.
Wedding guests don't know each other – so your wedding will still be a great party for everyone
Are you planning a large-scale wedding party to which you would like to invite not only family and friends, but also work colleagues and business partners? There is often a problem: people in your professional and private environment do not know each other, which can lead to no entertaining conversations, getting bored of individual guests and making them feel like a third wheel on the wagon.
This can be easily prevented by hiring wedding guests who know how to talk to strangers quickly and easily and provide good entertainment.
Of course, the rentable wedding guests participate in party games and traditional wedding rituals, as well as your family members, friends and girlfriends. This way, you can reliably avoid someone getting bored or not finding suitable interlocutors.
Organize wedding & happily travel to the honeymoon
Your own wedding is a special occasion where everything has to be perfect, so that this day remains in a wonderful lyre. The agency Freiraummanager supports you with a wide range of professional services, so that your dream wedding will be as beautiful as you wish!
With us you can go for the most important day in your life …
Rent a bridesmaid
Renting groomsmen
Wedding guests rent
We are also happy to help you find a fascinating wedding location or organize your honeymoon. If you are dreaming of a luxurious honeymoon, hire our agency to find a top destination and a top-class hotel for you. We make the impossible possible for you!